CHS Welcomes New Technology and Engineering Teacher
The CHS staff continues to grow this year with the addition of new staff member, Ms. Gabrieli Lopez. Lopez is the new technology and engineering teacher, having been hired in February to fill the open position from when Ms. Coker left in June. Until now, several different teachers took responsibility for the tech classes, including Mr. Matt Perekupka who taught Tech 1 and 2 while Ms. Colleen DePietro, Mr. Derek Moore, and Ms. Sarah Treharne each taught a Tech 1 course in the interim. 
As a new teacher, Lopez graduated from TCNJ this past December with a degree in technology and engineering education. According to Lopez, attending TCNJ gave her the ability to find the area of engineering she enjoyed most since her education was rooted in many different areas of engineering. 
"They made us take a little of everything and then you get to kind of choose something towards the end that you want to specify on," Lopez said. "I kind of specified electrical engineering and robotics because I really liked all those projects."
She said she did not think that her engineering journey would lead her to wanting to teach. However, she said as she dove more into the subject she discovered what she really enjoyed about engineering was getting to share and communicate with others.
"I enjoyed getting to talk to people, share ideas, and kind of bounce designs off each other," Lopez said. "I found that teaching gives me the ability to talk to students, go over designs, and communicate the different aspects of engineering."
Now, she is beginning her teaching career at CHS where she gets to develop new ways for students to discover the different aspects of technology and engineering. Most of her classes are Tech 1, which is very design-oriented and hands-on.
"What the students just finished up now is designing board games," Lopez said. "They had to make all the art, packaging, and 3D printing pieces for the board game. So it's a lot of hands-on, going through the processes of how things work or building things."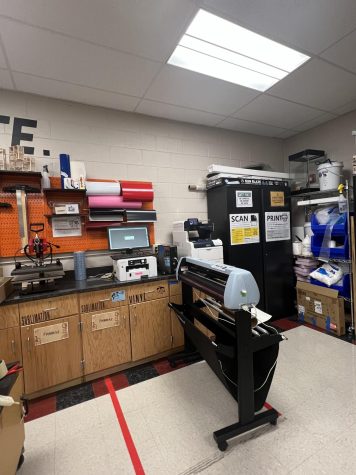 Lopez said she believes that the appeal of engineering lies in its ability to differ from a typical classroom setting. Students may like being able to create and build things while not being stuck at a desk.
"I would say that these classes tend to be very hands-on and a lot of students find that very appealing because you're not doing as much book work," Lopez said. "You're not sitting down, you're constantly up, getting tools from the back, or building something. It's a lot easier to stay on task than in a traditional classroom."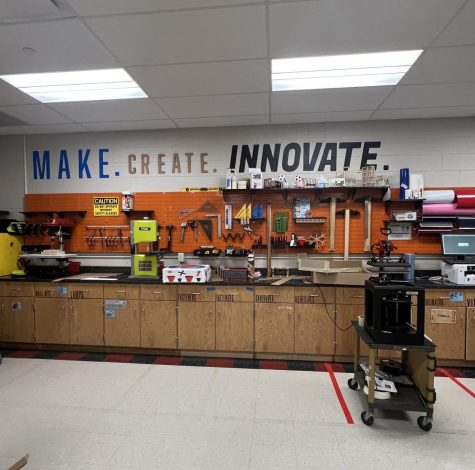 Students with future engineering aspirations can find a home in her class, but Lopez said she hopes to branch out to all students in the future.
"I just hope to teach the students that I have that they don't have to be an engineer," Lopez said. "This class is not just for people who want to be engineers or architects. This class is basically to help you open up a train of thought."
Lopez said she plans to get involved at CHS. Soon she will be in charge of the Invention Convention, and she ultimately wants to help out with the Technology Student Association (TSA).
"I do want to run TSA eventually or co-run because I know they have someone currently running that," Lopez said. "It's like a student conference where students go and do design challenges. Eventually I'm going to run the Invention Convention, probably next year I'll be doing that."
She expressed that she also has different types of interests and talents aside from engineering. 
"I've been skydiving, I go snowboarding constantly, and I can speak Portuguese!" Lopez said.
In her short time teaching Lopez has already found CHS to be a positive environment. She said the students and staff have made her feel welcomed.
"I enjoy all the staff and the students, everybody is so nice," Lopez said. "My students are amazing. I am very grateful for them."
Leave a Comment