Biggest News Stories Of 2022
The Russian-Ukrainian War: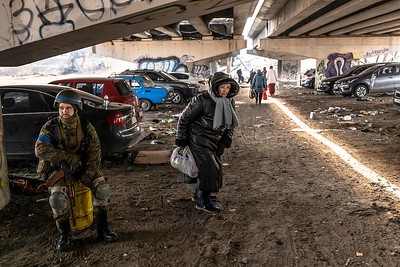 On February 24, Russia's army, ordered by their President Vladimir Putin, invaded Ukraine with over 100,000 troops. Putin originally invaded its neighboring country for various reasons, the largest being Ukraine's potential of joining the North Atlantic Treaty Organization, also known as NATO. In its initial creation, NATO's purpose was to limit Russia's power and influence. Invading Ukraine and Russia emerging victorious would not only weaken NATO's potential member, but prove the country's dominance. With President Joe Biden's administration sending over $50 billion to Ukraine, both sides do not look ready to stop anytime soon.
University of Virginia Shooting:
Christopher Darnell Jones Jr. is currently behind bars for three murder charges and two wounding charges. The victims, Lavel Davis Jr., Devin Chandler, and D'Sean Perry were players for the college's football team, which Jones was once a part of. Others hospitalized include Michael Hollins and Marlee Morgan. As of now, police do not know Jones's motive for the shooting, or if there was any. Since the tragedy, family members of the victims have spoken out as well as UVA's president. Davis Jr., Perry, and Chandler's families have since received the degrees they were originally attending college for.
Category Four Hurricane Ian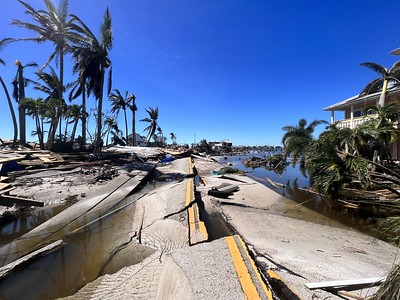 Beginning on September 23, Hurricane Ian was one of the most dangerous to hit the United States. First hitting Florida's North Captiva Island and later Cuba, Ian caused power outages, destruction of communities, and more. The estimated physical damage of this Category Four hurricane varies depending on the source, with MSN estimating $10 billion worth and ABC News $75 billion worth. Hurricane Ian is responsible for the deaths of over 100 people in the United States of America and Cuba.
Brittney Griner's Russian Imprisonment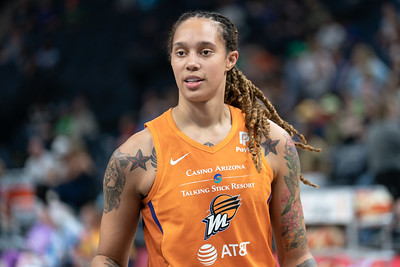 Brittney Yevette Griner, an American basketball player for the Phoenix Mercury in the WNBA, was arrested by Russian officials on February 17 of this year. She was arrested for reportedly bringing cannabis into the country. Her lawyers said it was prescribed for medicinal purposes, but she was put in a Russian penal colony until she was released back to the United States on December 9. President Joseph Biden and Russia's president Vladimir Putin exchanged Griner for Viktor Bout, a weapons dealer who has been held in the U.S. for about 15 years. Finally back in her home country with her wife Cherelle Griner and the rest of her family, Griner is now recovering from the physical and psychological effects of her experience.
Ameca the Newest Humanoid Robot
For almost 16 years in development, Ameca is the most advanced humanoid robot to be released. Sophia, a similar robot was shown to the public in 2016 by Hanson Robotics, but Ameca by Engineering Arts has since surpassed it in abilities. As of now, Ameca can make human-like facial expressions, body movements, detect motion, have a conversation, and more. However, it is not currently for sale to individuals on the Engineering Arts website. In the future someone interested in purchasing will likely have to spend $750,000 without taking into account inflation. Her creators hope to see her working in customer service jobs and eventually airports in the future.
Leave a Comment