2023 New Year's Resolutions
New Year's resolutions have been around for generations. Whether it be from your parents swearing they would make everyone eat better this year or telling yourself you will try to get on top of your grades, people have always said they would start the new year fresh. However, people find themselves unable to keep up with the quiet promises they made to themselves as the ball dropped. Everyone is different and sometimes the expectations we make can be too much to start with. Here are some simple New Year's resolutions that you can keep in mind for this upcoming year in order to better yourself without so much pressure.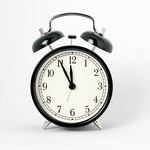 Getting sleep is one of the most important things you can do for yourself. With an overwhelming schedule you might be thinking: "How is that simple?" It can be if you strive for just an extra hour because the reality is you will notice a difference right away in your mood with more sleep.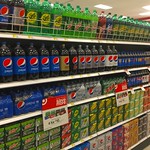 Instead of aiming for improving your entire diet try just cutting out something you know is not good for you. It does not mean you have to stop eating all junk food but you should cut down on at least one in order to feel healthier.
It does not have to be anything serious, but aiming to do at least one new thing this year could be a good way to feel motivated.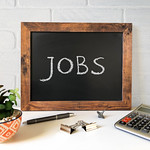 A job may not sound fun but it can be a good way to get future experience, fill some empty time, and feel more productive. You could also save a lot of money that could go towards something you may really want in the future.
Cut Down on Social Media Usage 
Reducing that amount of time you spend on social media can be a good simple way to start feeling a little healthier. Limiting the amount of time you spend aimlessly scrolling can make you feel more mentally healthy and prevent you from comparing yourself to unrealistic examples of people online.
 Take Better Care of Your Skin
If you are interested in starting to better yourself, taking better care of your skin is a great way to start. See what types of simple products can help you start to learn more about skin care. You can also look into different types of food that may improve your skin.
Volunteering can be a great way to feel positive and give back to your community. Having a goal of volunteering a few times this year can be a great way to feel accomplished. You can sign up to volunteer at a library, soup kitchen, animal shelter, or see what CHS has to offer for volunteering opportunities.
Spend More Time With Family or Friends 
With a busy life it can be hard to find time to spend with family and friends. Make a goal of hanging out with an important relative you haven't seen in a while and prioritize spending some time with the people you love.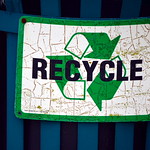 You could do something as simple as recycling more or walking instead of driving. Making an effort to pay attention to the environment this year is a good way to better yourself and the world around you. Start by looking into what goes into the production of the products you use everyday, and if some of those things are not really environmentally friendly consider changing them.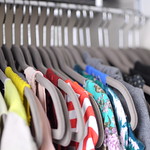 Getting organized in general can seem like an overwhelming task. However, having a goal to improve your organization skills in one area of your life can make getting organized easier. It could be just being more organized with your room, schoolwork, time management, or schedule.
Leave a Comment