Wrestling Team Shifts Focus to Individual Success
More stories from Kellyn Coller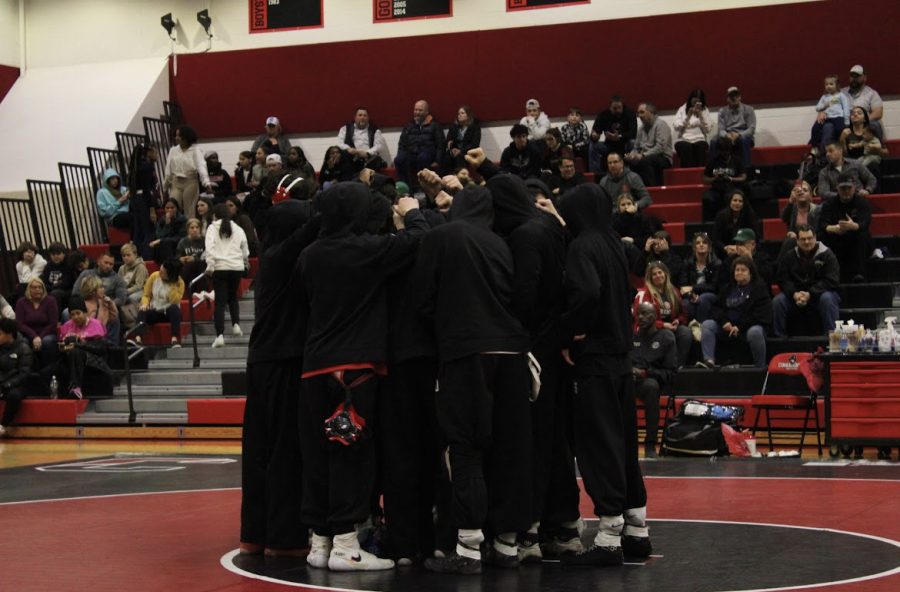 Cinnaminson wrestling has made a name for itself with an impressive 14-9 record. This is an improvement since last season when the team finished 7-15.  Although many of the high scorers this season are not new to the team, an aggressive attitude and hunger for success has driven the team to its winning record. 
One of the senior captains, Patrick Ghegan, described the tone of the season.
"I'd say we're pretty hungry to like, make playoffs and have a lot of success . . . We view each other kind of as underdogs and we really just emphasize working hard in practice, just going the extra mile and doing whatever we can to be the best wrestlers in the area," Ghegan said. 
His hard work has paid off. Ghegan currently has a record of 17-3, seven of which were by pin. 
"Every day is a grind and like midway through practice you want to quit, but you know your goals for the season and you just keep going and I think that's why we're so successful so far," Ghegan added. 
The other captains, Isaiah Ruiz, Eoin Toryk, and Eddie Frey have also boosted the team's energy and achievement, with records of 18-2, 14-3, and 12-8, respectively. Coach Robert Murray recognizes the team's different qualities. 
"Specifically Isaiah, he's done a great job, he's 13-0 right now, he hasn't lost yet. He works incredibly hard in the room, and as a four-year kid, he really sets the tone for everyone else," Murray said. "I think, if anyone's younger in the program, they just need to look up and see what Isaiah's doing and kind of understand." 
Ruiz credits his success to the effort he has put into the sport over the years. 
"You go to every practice, and through pain, tears, cuts, bruises, sprains, anything that you have, that if you still give it all the effort that you can, and work as hard as you possibly can, then no matter what you'll see results in your work and see how good you've become. It only gets easier the more you put in," Ruiz said.
However, the captains aren't the only ones standing out. 
"I've been pleasantly surprised with some of the young guys that have come out and really bought into the program as quickly as they have," Murray said. "We start, I believe, three freshmen in the lineup, a couple sophomores and a few first-year guys who have definitely been thrown into the varsity challenges but they've been doing a really good job." 
The team has continued to build and get stronger as the season progresses. Although they suffered a few tough losses against RV, Collingswood, and Northern Burlington, a defeat over Delran boosted the team's spirit going into the end of the season.
"Sometimes your season may not go the way you want, but if you beat Delran it's still considered a success," Murray said. 
While the team's season comes to a close on Wednesday, certain individuals will look to advance in the district competition next Saturday, February 18.
Leave a Comment