CHS Cheer Team: "Building New Relationships"
Having finished their season Thursday, Nov. 4 with the final Pirates football game, the CHS girls' cheerleading squad is happy this season was more "normal" than last.
Ms. Kim Kramer, head coach of the team, is proud of the team's success.
"We've been having a great season this year," Kramer said. "[The girls] have been super hard workers and have been really excited about the season."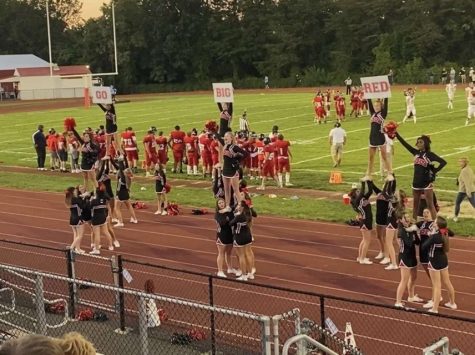 Joining Coach Kramer and the girls this season was a new assistant coach, Miss Megan Shemely. Coach Shemely is not new to coaching cheer; having coached Pop Warner for six years, Coach Shemely has brought her previous experience with her to the CHS cheer program. Through her prior coaching in Cinnaminson, Coach Shemely knew many of the girls previously from Pop Warner, which allowed for strong camaraderie as well as an understanding of the girls' capabilities.
Though last season may have been set back by Covid-19, there is a lot of energy on this year's team.
"It is very supportive and welcoming," senior captain Whitney Nguyen said. "Everyone is onto new things."
Whitney, along with the two other senior captains Natalie Stein and Lauren DiGicamo, is working to lead the team and re-establish a more traditional cheer season. While happy to be back, some members of the squad are disappointed they lost time due to Covid.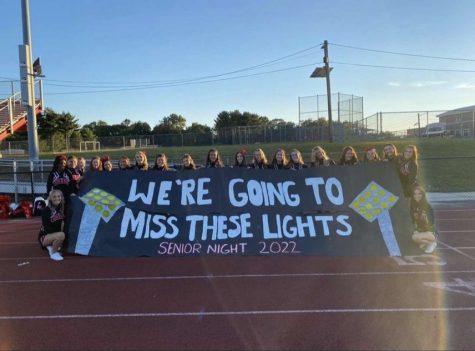 "It's been hard; I've gotten cheated out of a lot of my underclassmen years," junior Chelsea Bohn-Pozniak said. "Sometimes it's very challenging."
Looking ahead to next season, Coach Kramer said she enjoys coaching such a wonderful group of girls.
"[My favorite part is] building relationships with the girls," Kramer said. "Mostly it's about watching the girls grow."
Leave a Comment