Schweitzer and Kesten Compete in Marathons
Running a marathon is not an easy feat. It takes training, dedication, the right headspace, and experience. Schweitzer and Kesten had to start somewhere.
Mrs. Megan Schweitzer, a history teacher, and Mr. Keith Kesten, a French teacher, both have one thing in common: they love to run. In April, Schweitzer ran in the Boston Marathon and Kesten ran in the Coastal Delaware Marathon.
Schweitzer's running journey began after the birth of her daughter. She said she would go on walks with her daughter and soon found her love for running.
"So about 11 years ago she would wake up very early and I would take her out in the jogging stroller and walk. Then one day I was like 'oh I'll run a little bit', and I just kind of started like a quarter mile at a time, and just tried to run a little further each day. I found that, you know, I was doing 5ks pretty easily. [My daughter] would get restless and I would drop her off to her dad and go out and be like 'I think I want to do more,'" Schweitzer said.
Schweitzer discovered the more she ran, the better she felt. She found joy in the sport.
"I found that it was very therapeutic for me and a great way to unwind and like the longer, the more I ran the better I felt, and now it's a passion and a pleasure and something that I look forward to every day," Schweitzer said.
Kesten's running journey began in his youth.
"First time was not my own. My dad determined that I was a good runner because he saw me in football practice being less than stellar at football, but being really good at the conditioning drills and doing the laps around the field at the Saint Barts Buffalos Pop Warner Organization when I was about, I don't know, fourth grade.  [He] determined that I would be an effective runner," Kesten said.
 He ran varsity cross country all through high school, but he said the pressure he felt to succeed killed his joy for the sport.
"It became more like a profession that I hated at a certain point because then there's a lot of pressure on me both from my team, my coach, and you know my parents to continue to succeed," Kesten said. "It became a chore rather than something I enjoyed. I got injured, I overtrained, and I hated it. I just kind of gave up on it for four or five years."
In his early 20s, Kesten said he rediscovered his love for running.
After moving into the same hallway at CHS, Kesten and Schweitzer became running partners.
"It was almost like I was a new runner. I really loved it ever since, and then when Mrs. Schweitzer and I started running together, it was like an almost new level because I started to enjoy it even more because we would have these wonderful conversations," Kesten said. "Now it's just like a passion and a purpose for me." 
Kesten said their time running together was especially helpful during the pandemic.
"And then, you know, there I was doing it and to do it with somebody you're really close with is really awesome," Kesten said. "And that was really meaningful to me, especially during COVID, we didn't have an opportunity to have a big community or even be at a race." 
Schweitzer has run a total of seven marathons, and Kesten has run six. They reflected upon their first big running events.
Schweitzer's first event was the Broad Street Run.
"I then realized at 5 in the morning that 10k and 10 miles are not the same thing, and I had never run that long before. I remember thinking 'Am I going to just drop dead? Does my body even know how to do this?' It was crazy right! And then that was like a big breakthrough for me when I did Broad Street," Schweitzer said.
Kesten's first marathon took place the year COVID canceled the Philadelphia Marathon. Instead of giving up, Schweitzer and Kesten ran the distance of the marathon around his house.
"And I'd just felt so proud, after I'd done it because I didn't know if I could do it. If you asked me in high school if I could've done a marathon, yes, definitely. But if you asked me when I was 22 or 25, are you going to run a marathon? 'Oh, no way I'm done running!" Kesten said.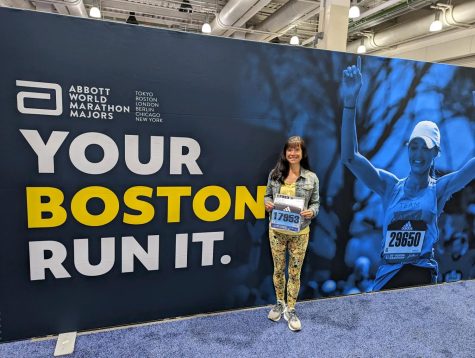 On April 17, 2023, Schweitzer ran the Boston Marathon. She had to run a qualifier marathon and achieve a qualifying time for her age and gender group before being able to run Boston. The Boston Marathon is the end goal for many marathon runners. 
Schweitzer felt the prestige of the marathon, but still regards her first few marathons highly.
"Everybody says the Boston is special because it's such a big deal, and I did feel that, but to me Philly is really special because my first three marathons I did were there," Schweitzer said.
Because she already qualified, Schweitzer's goal for Boston was to slow down and really enjoy her run.
The 2023 Marathon was the 10th anniversary of the Boston Marathon bombing. Schweitzer reflected on the meaning of that.
"I did it, it was really meaningful, it was the 10th anniversary of the bombing this year, so there was a lot of like reverence and attention to that in the community," Schweitzer said.
After running the Boston Marathon, Schweitzer said she felt excited to go out and run by herself the next day.
"The day after I wake up, the sun's rising in Boston, I'm like 'oh now I can just go out on a run all by myself and watch the sun rise.' That was awesome," Schweitzer said.
She also reflects on how it felt to be a female running the Boston Marathon, when not too long ago women weren't afforded the opportunity to do so.
"My mom when she was growing up, when she was your age in 1960, couldn't have been like 'Oh I want to run the Boston Marathon.' And that blows my mind. I feel like 'Wow, I'm a part of this thing that wasn't even an option for people,' and I felt the weight of that," Schweitzer said.
She also reflects on how it felt to be there running with so many people from different backgrounds and different abilities.
"That's part of the experience too, when you're having a low moment and look around you and you see what people have gone through to get there. You're like 'yeah I've got to keep going.' It's very powerful social pressure, in a positive way," Schweitzer said.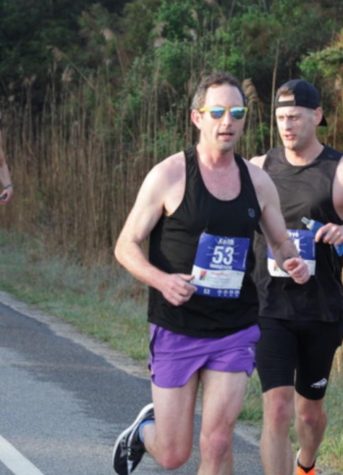 On April 16, 2023, Kesten ran the Coastal Delaware Marathon, a qualifier marathon for Boston.
"You know, I love that it's a very welcoming community for all people and it was just cool to be there and to do such a lengthy race in a beautiful area," Kesten said.
For Kesten, one of his big goals is to qualify for the Boston Marathon.
"It's right there, it really feels within grasp. I mean it's not the only reason I do it, but I think it would be cool to do it, and like I said it's a lot about belief," Kesten said.
While Kesten said he wants to run the Boston Marathon one day, he acknowledges the purpose behind having a goal.
"So yeah, it's a good goal to work towards, but I may never qualify for the Boston Marathon and that's fine too, because I'm still going to really enjoy running and, you know, the striving for that goal. It's about the journey, not just the end results," Kesten said.
Kesten coaches track and field. Being a coach – and a runner – is a unique experience because Kesten feels connected with the team. He said he appreciates the team's support.
"When Fourney said 'I have three things to say', and like the third thing is you know, 'let's give a shoutout to Coach Kesten who is competing in a marathon tomorrow.' That just filled me with such a sense of pride and welcoming and I felt like part of the track family, because I'm still competing," Kesten said.
Kesten's being a part of the running world helps him to connect with the athletes and relate to them in a way that not many coaches can.
"So for you to model that for your athletes, that you know, not all coaches do. So I think there's something to be said for that," Schweitzer said.
Although Schweitzer doesn't coach track, she uses her marathon experience in her teaching. She emphasizes the importance of motivation.
"I had a conversation with a student today who said, 'Oh I could never run a marathon,' and I was like, 'yeah you could. You just have to decide to do it,'" Schweitzer said.
Kesten has the same sentiment and focuses on the power of yes.
"And that transfers to other areas in your life. I can do this, I did that. And helping kids understand that too, there's like this mantra in education of the power of yes… It's like you can't do that, you can't do it yet, you can do it if you choose to set your mind to that," Kesten said.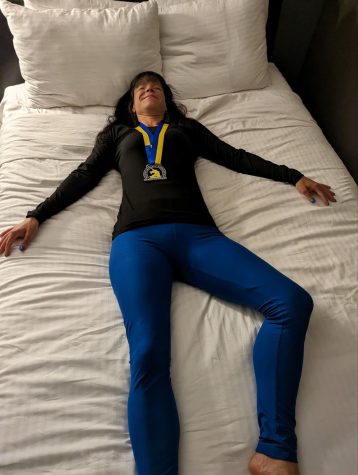 Even after their intensive marathons, Schweitzer and Kesten continue to look forward to their afternoon run.
Leave a Comment