Boys Tennis: Seniors focusing on Helping Younger Players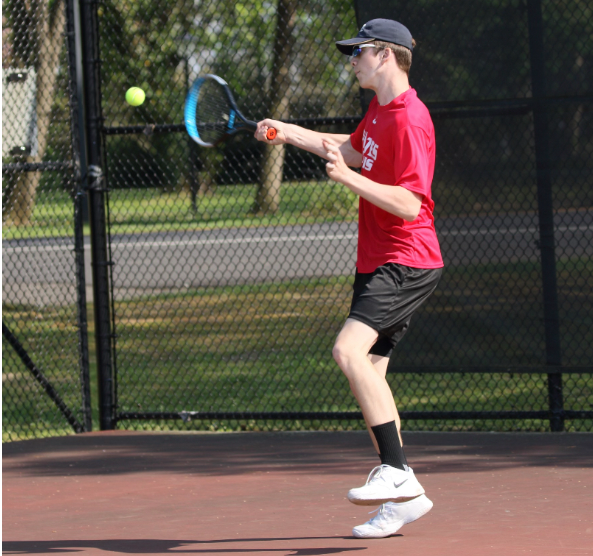 Looking to build on their 6-10 record from last season, the CHS Boys' Tennis team is back for its spring season. Members are practicing and playing hard to meet their goals, which include winning matches and putting effort in at practices.
According to Head Coach Mike Fries, the boys are focusing on building perseverance and resilience.
"Our main goals are to fight through adversity and battle for each point even if we are down a few games," Fries said.
Despite being last in the BCSL Freedom division, the boys have had notable wins against Sterling (4-1) and Pemberton (5-0), bringing their current record to 2-12.
"As a team, we made improvements in skill and technique that really showed us what tennis is all about," Senior Alessandro Mongelli explained.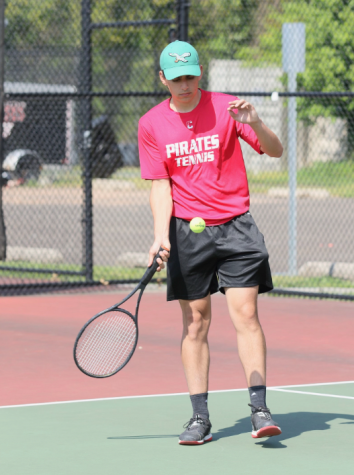 Although the team has had some challenges this season, Coach Fries owes their successes to the hard work the boys put in during the offseason.
"Ryan Hoban & Evan Kozuch – who play 1st and 2nd singles have worked hard in the offseason to prepare themselves for this season and have had great success," Fries said.
There were a few close matches for the boys against Palmyra. According to Coach Fries, the boys are striving to beat them.
"Our biggest competition is Palmyra because we lost to them twice 2-3 in a very close match, and they are our cross-town rival," Fries said.
Delran has been another strong rival for the boys after two competitive matches with them on April 5 and 25, both of which ended in Pirate losses, 4-1. Senior Gabe Heuer said he thinks they are their biggest competition.
"Delran has been tough because we've had chances to beat them and we've played them twice this year," Heuer said. "We lost and it was very close both times and I feel like with some players that should have been playing we would've won without too much trouble but because of the way that the line-ups were we struggled. But Delran it's always nice to play them, they're always our rivals."
With the team consisting of mostly seniors, the underclassmen are getting ready to fill their roles when they graduate.
"The underclassmen are going to have to put in the work this summer and the offseason for us to have success in 2023," Fries said.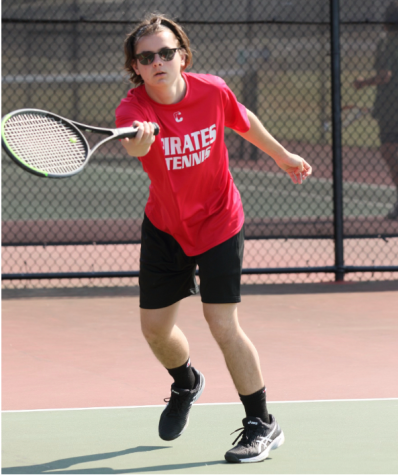 In order to get ready for the next season without the seniors, the upperclassmen are helping to prepare the underclassmen for the future.
"I like to help the younger players get as good as they can and give them advice because our entire core of the team is graduating this year," Heuer said.
However, senior captain Ryan Hoban is not worried. He knows the underclassmen will be capable of filling in those empty roles.
"I'm kinda upset because my college won't have tennis, but I know that it will be in good hands because the players that are already there will be able to do good things next year," Hoban said.
Leave a Comment