Officer Rogers: "The personality behind keeping CHS safe"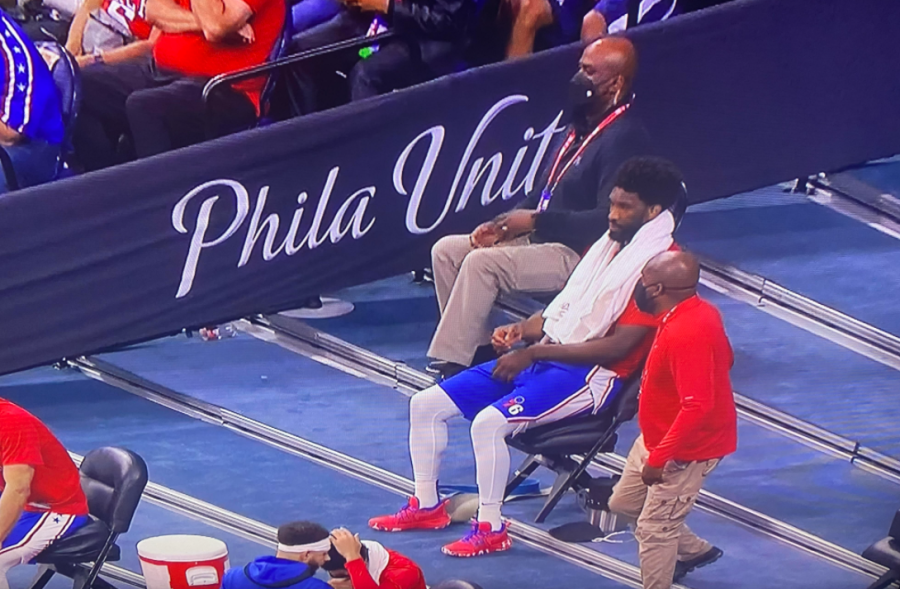 Starting in 2018, Officer Roger Rogers became one of the district's school resource officers. Since then, he has combined his 25 years of experience in law enforcement and friendly character to build relationships with students at CHS.
Most days, Officer Rogers can be seen holding the door, greeting students in the morning or saying hi to students in the hallway. In his time at the high school, Officer Rogers has made an impact on many students.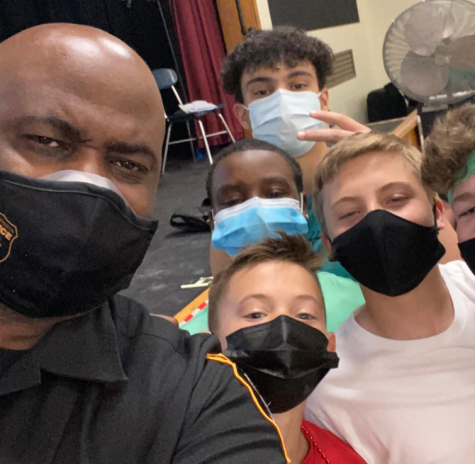 "Talking and interacting with kids, the students, listening to stories, problem-solving, trying to create a more family-like atmosphere here, trying to ease the tension a little bit, fun, mostly fun," Rogers said about what a typical day at CHS looks like.
Rogers said his favorite part of working at the high school is interacting with the students.
"Staying involved somewhat in law enforcement and the idea of working with kids and the different approach that the Cinnaminson District wanted attracted me to this position," Rogers said.
Needless to say, Rogers enjoys his position and the atmosphere that he helps create at CHS. Rogers says he makes connections with students by holding the door, making jokes, and having nicknames with the students.
"Listening to [students] and listening to their side, not judging, knowing everybody has a bad day, no one's life is perfect, and trying to talk to each person as a unique individual and giving them time to say their perspective," Rogers listed as some of his priorities.
Though Officer Roger makes an influence in the school, working at CHS has made an impact on him too.
"The way the kids accepted me into their community means a lot," Rogers said. "At graduation when kids were hugging me and wanting to take pictures, and there was one student here that was kinda hard, but on his last day, he told me what I meant to him, and that was impactful."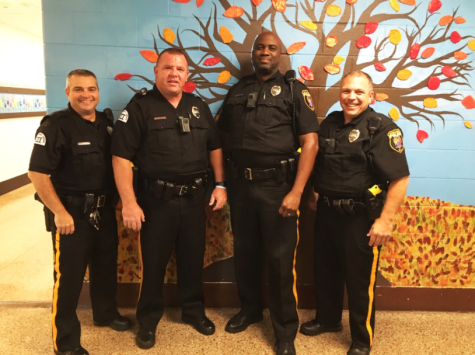 Graduations played a big role in Roger's move to Cinnaminson. He says he will always remember attending his first Cinnaminson graduation.
"The first year I worked here, there were a lot of the transitions between the social justice reforms and a lot of the police shooting, and law enforcement kind of took a really bad reputation. As the year went on, and I think my relationship with the students here became more personal, they trusted me," Rogers said.
Besides working with students at CHS, Officer Rogers also works with the Philadelphia 76ers. Unfortunately, COVID has limited some of his hours but he still gets to work with the team on occasion and be a part of the Sixers family.
"It's the best job in the world," Rogers said. "The organization is like a big family, the players are very cool, the travel, watching basketball, being around celebrities – it's a very different life, very cool!"
While working with the Sixers, Rogers has been able to travel to different cities while protecting the players. He said traveling with the players is the highlight of his job with the Sixers.
"Everything is crazy, it's wild, hanging out with them at 4 o'clock in the morning," Rogers said.
Working with celebrities is so different from any other job. The player's economic status, for example, makes the job spontaneous and fun.
"The players have really strong personalities and like unlimited money, so they can do kinda anything they want at any given time," Rogers said.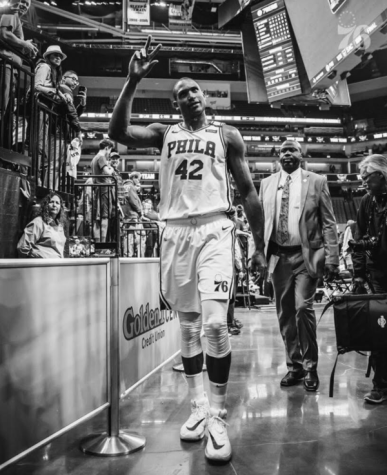 Rogers' fun personality makes him an important character at CHS. He has adapted to new environments and changed his daily schedule with students in mind.
"When I first got here we were rotating, so I would spend two weeks here, two at the middle school, and by the time I would come back, a whole month would have gone by," Rogers said. "There were kids who really looked forward to our interactions, and I would leave them during an issue, and I would be gone for a month, and some kids didn't have dads, I felt that I was almost like a father figure, so I insisted that I be stationed here because of the connection I had with some of the kids."
There is no doubt that Officer Rogers brightens everyone's day at CHS. Both getting to work with students at school and then working with professional NBA players shape who he is.
"I love you guys and I would take a bullet for you, and I'm proud of each and every one of you," Rogers said.
Leave a Comment