CHS Marching Band: Small but Mighty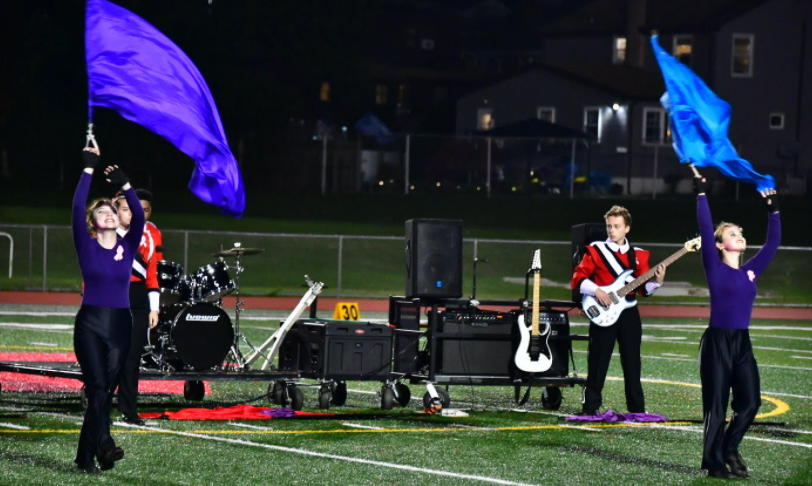 Like the other fall sports, members of this year's Marching Band are happy to return to a sense of normalcy. Performing as they did pre-COVID, the band is taking complete advantage of being able to perform in person and all together as one at competitions.
"We're kind of getting back into normalcy from last year," senior drum major Connor Deeney said. "Last year we did virtual competitions and it was honestly really boring, so it's great to get back into the regular swing of things."
Having competed in-person at four competitions, the CHS Marching Band garnered first-place wins at all four of their competitions. This includes wins at Springford High School, Plymouth-Whitemarsh High School, Woodbridge High School and Old Bridge High School.
"I think if the kids continue to perform with the energy that they have then we can continue coming in first and second," band director Ms. Knisely said.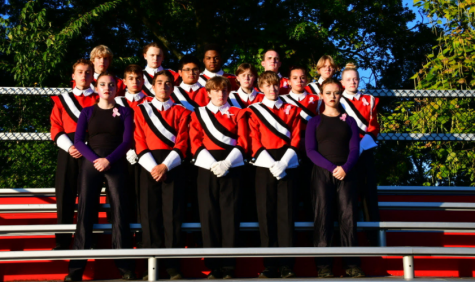 This year's theme "You Are Not Alone" features songs "How to Save a Life" by the Fray, "You Will Be Found" from Dear Evan Hansen, "You Are Not Alone," by Deb Knisley and "Who Knew" by Pink.
With just 16 members, including two members of color guard, the CHS Marching Band proves size does not matter. Although being small in number can come with challenges, the band has been able to work closer together.
"I think this year we are facing a lot of challenges just because we are so small … I think they're working really really hard," Deeney said.
Junior Torray Love, a drummer, discusses the challenges and work ethic the team has had to have this season.
"They are doing everything [we] can in order to be the best that [we] can be," Love said.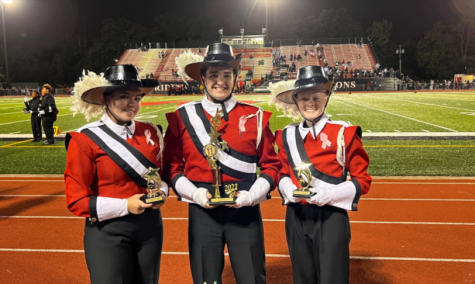 Knisely is proud of the group's resilience and ability to overcome last year's strange season.
"What I hoped to achieve was that everybody would have some fun and that we could go out and do ourselves proud," Knisely said.
Before the season comes to a close, the band will compete at Hershey Park Stadium for their championship performance Nov. 14th.
View Comments (3)