CHS Softball and Baseball: Building up the Teams for Playoff Goals
Despite a shortened 2021 spring sports season, CHS softball and baseball teams are aspiring to top the BCSL Patriot Division and have a meaningful season for the teams' seniors. 
Baseball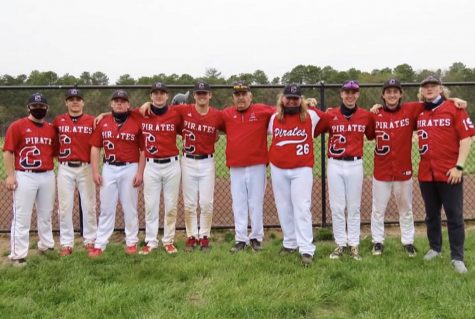 The baseball season's later starting date, paired with the early season quarantines which affected about half of the team, led to a significantly shorter preseason. Coach Merrill explained how this  impacted the pitchers the most as they had limited time to build up "strength and stamina." 
Despite having less time to prepare, the team found early success. Merrill attributed some of the team's success to the leadership of the 11 senior baseball athletes, including captains Andrew Proctor, William Gallagher, and Andrew Brown. 
"Their desire to win and commitment to making everyone on the team better has set the bar high for this season, and they are holding everyone else on the team accountable for working to achieve our goals this season," Merrill said. 
In addition to the short season, baseball is faced with the challenge of a lack of varsity team experience. As with all of the spring sports, baseball lost last year's season due to the COVID shutdown. Only the three captains have had experience prior seasons playing baseball at the varsity level. As such, Merrill explained one of the biggest goals of the season is to find out where individual players' strengths lie and see how they fit into the team.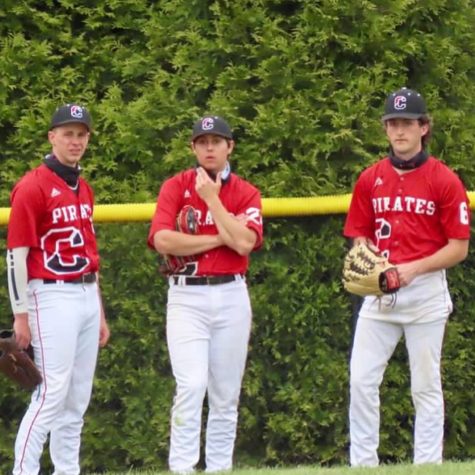 "I addressed the team to make sure we overcome this adversity and not to let it be an excuse for not starting the season off well. I think the team responded positively to this as we started the year playing good baseball in the first week…" Merrill said. 
One of the most anticipated upcoming matches on the schedule is the May 7th game against rival team Delran. Coach Merrill explains that this game will be the early season game that decides which team will lead the BCSL Patriot Division. The Pirates will play Delran again on May 17, which Merrill believes will ultimately be a key factor in determining the division champions. Another significant game this 2021 season is the Senior Night game, which will be held at Memorial Park; the Pirates will play Riverside, and the game will have recognition and playing time for all 11 seniors on the team. 
Senior captain William Gallagher described the "unforgettable" memories of team bus rides and the feeling of playing against an anticipated rival as parts of the CHS baseball experience. As a student-athlete, Gallagher explained sports motivate him to do well in his classes, so that he is able to play each game. With the goals of having a high batting average and helping lead his team to success, Gallagher is hoping to use his experience to guide the team to victory. 
"Not having a junior year with my team is a tough one though because we lost a season and it was a step back but so far we worked right over that. A lot of us had summer baseball to lean on last year so we still got our practices and games in," Gallagher explained. 
To any incoming aspiring-varsity baseball athletes, Gallagher offers the advice: "don't give up, keep pushing, and try your best!" 
The team's "ace pitcher" and senior captain Andrew Proctor explained one of the most important goals for him this season is to help his team get some wins. Facing similar experiences with other athletes, Proctor noted that not having played for CHS last year has posed a challenge. However, he explained losing last season makes this season feel more memorable. 
"As a team [our goal is to] make it to the playoffs and have a first-round home game so we can pack the stands and make it a huge event and bring home the dub. Another thing that we're just trying to do this year is going out there and have fun after not being able to play high school ball in two years we're trying to soak it all in and just have fun and win games,"  Proctor said. 
Playoffs for baseball begin the first week of June; teams who qualify for state finals will continue to play as late as June 19-20. Proctor explains that if the team wants to qualify for the playoffs, they have to not only win but continue to be a supportive, cohesive team.  "On this team, everyone has each other's back; there's not a single player that is left out," Proctor said."This season is rolling gotta keep our heads up and just keep winning…As of right now every single time we get on the field there is a new memory made."

The Baseball team is currently 4 -4 in their season, with upcoming matches against Collingswood 5/10, Pemberton 5/12, and Burlington Township 5/14. For more information about the CHS baseball team, visit their BCSL Patriot Division page on nj.com.
Softball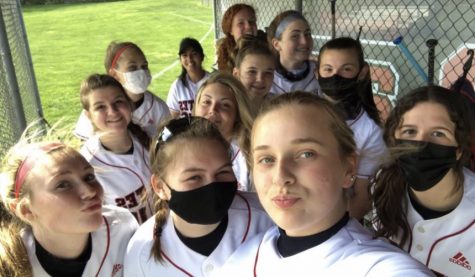 Faced with similar challenges, the 2021 CHS softball team had to jump right into their season, without much preseason time to get the team working together. Additionally, without having a spring sports season last year, only one athlete on the softball team has had varsity experience prior to this season. With such a young team inexperienced with varsity level high school softball, Coach Teesdale explained the team's heavy emphasis on working cohesively. 
"With a new coach and only one player with any varsity playing experience, a shortened preseason was certainly not ideal," Coach Teesdale said. "From a coaching perspective, figuring out our team's identity is the first piece to this complex puzzle." 
Moving athletes around to different positions, something that typically would occur during the allotted preseason time, has led to the team getting stronger as a whole. Despite the general lack of experience, Coach Teesdale explained the sophomore class provides the team with a "strong group" of talented players. 
In reference to competitions this season, Coach Teesdale does not believe any game is more highly anticipated than any other; he explained while "emotional attachments" are a part of sports, every match-up must be treated the same way, with the same level of intensity. 
"Over the course of this season, we are looking forward to molding a group of young and talented players into a strong team," Coach Teesdale said. "While individual player goals are important, our team's main goal is to be at our best late in the season and heading into playoffs."
Junior Tess Hawk explained despite this season being "different" from any other, the softball team is inspired to work hard and try for the playoffs. The opportunity to grow as an athlete and make memories is still a large part of the team atmosphere, Hawk said. 
"Teachers I haven't had as a student ask me how the season is going," Hawk explained. "It has also caused me to make more friends outside of my small friend group. It's fun to see everyone's personality and goofy side come out. We all have our moments where we are mad at a play but in the end we all try and make each other smile." 
Sophomore Gabby Otto noted the best thing about softball is the fact that there's little drama and little stress: just fun with teammates and learning from each other. 
"Having my freshman season taken away is nothing compared to the seniors, but it still was sad, due to all the work I had put in for it just to be taken away. That's just the way the year went, and I am just grateful to be able to play this year,"  Otto said.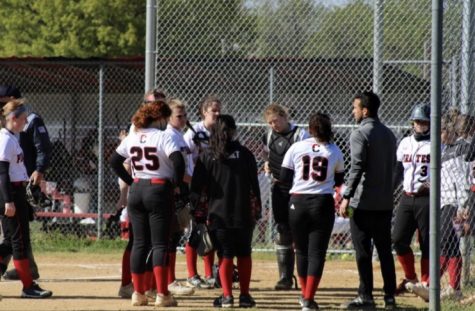 Junior Abby LePage explained that becoming a student-athlete has contributed greatly to her experience at Cinnaminson High School. Playing softball has given her the chance to take a break from schoolwork, while still being an active participant in school activities. In agreement with fellow teammates Gabby and Tess, LePage also reflected upon the fun memories the softball team is able to make both on and off the field. 
"This season is very different because we have two new coaches with us and all new players after having nine seniors last year," LePage said."So far I think we are still trying to work everything out, but I believe that we will improve and do great the rest of the season." 
With the shortened season, Coach Teesdale explained the importance of taking each practice and each game one day at a time. Reminding athletes the goal of heading into the playoffs, Coach Teesdale wants all of the student-athletes to bring the same level of "value" and commitment every time they step onto the field.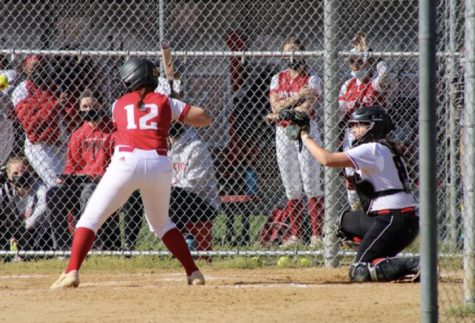 "It has been great to see our student-athletes be able to engage in a life passion of theirs with a heightened appreciation after last year's unfortunate events," Coach Teesdale explained. 
The softball team is currently 3-5 in their season, with a recent win over Pemberton. They have upcoming games against Westhampton Tech on 5/10, New Egypt on 5/11, and Burlington Township on 5/14. To learn more about the CHS softball team, visit their BCSL Patriot Division page on nj.com.
Leave a Comment