Back-to-school at CHS in the age of a pandemic
    It is no secret that school looks different this year, not only for students, but also for teachers and staff. This fall, students were presented with the options of returning to school in a hybrid fashion or an all-virtual option. Under these new circumstances, these first weeks of school have resulted in new ways of learning for both students and staff. 
While the Cinnaminson School District has made sure to make accommodations for all students, the beginning of the 2020-2021 school year has not been easy. In interviewing hybrid and all-remote students, as well as teachers, the highs and lows of these unusual learning situations were revealed.  
Gissia Arevalo – Senior; Hybrid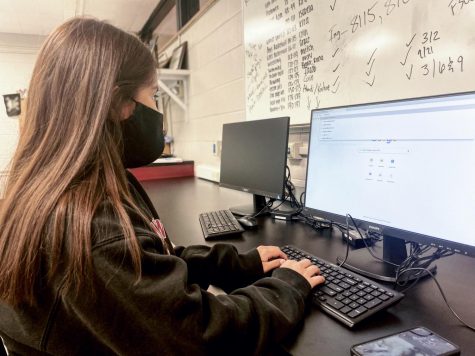 "I chose the hybrid option because I really miss seeing all my friends and teachers, and since it is senior year, I felt like it was very important for me to go back to school for the last time."
"[One of the] challenges I faced returning to school is the one-way hallways. I understand we must keep ourselves safe, but it's a pain sometimes. Also having to eat lunch in the gym is a struggle for me."
Divided into four cohorts, or groups, CHS students have had to adapt to this new environment and learn how to navigate the school in its new form. 
"The school [is] really trying to be safe during these times."
Ms. Gartland – Math department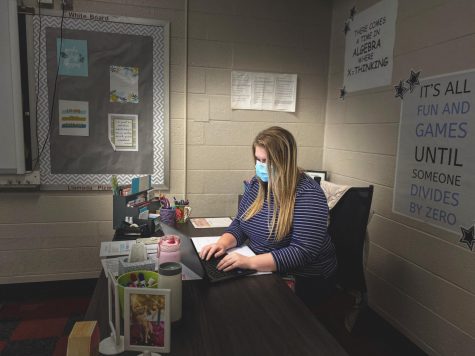 "In general, I do think hybrid learning adds an added layer of preparation that needs to be done into our classroom daily."
With this new method of learning, teachers have to handle both hybrid and remote students simultaneously, which has created challenges for teachers this fall. The teachers and staff at CHS are, however,  pushing through and doing their best given the circumstances.
"In the first three weeks, one of my biggest challenges has been prepping for a class that I haven't taught before in this style."
Yaren Aykit – Junior; Virtual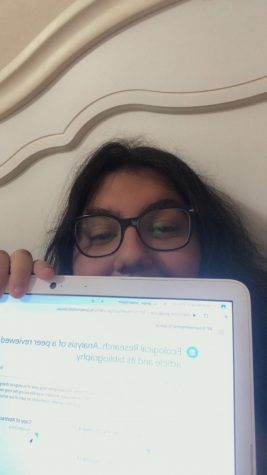 "[My parents] were hesitant about letting me go to school because of the Coronavirus and how easily it can spread. I feel like I'm more stressed out about school when I'm not in school. I miss physically being in the classroom and learning things hands-on."
Although all-remote students are not physically in school, their days are not without struggles. These students, like hybrid students, have also had to adapt to this new style of learning. 
"I fear that I may never return to school because of this pandemic."
Mr. Matz – History department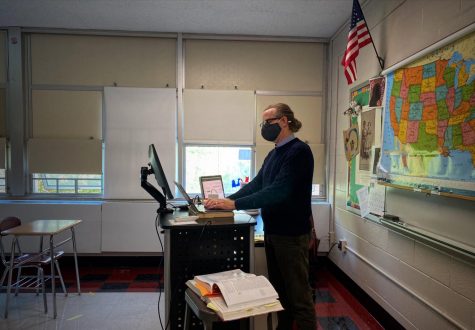 "Handling both remote and in-person students is a great challenge. I'm determined to succeed at this, but it has been all uphill."
While the transition back to school has been hard for both virtual and hybrid students, it's important that it is taken into account the additional pressures and responsibilities placed on teachers during this time.
"My mantra is 'every day gets a little easier.' The most specific challenge I am having is finding ways to make real connections to students. Everyone in the district just needs to be patient and understanding and as a community, we will find a way to persevere through this."