Boys' Basketball Team Breaks Record For Most Consecutive Wins
The Cinnaminson boys' basketball team has made history with their near perfect record. Having competed in 21 games, the Pirates have a record of 20-1 and are currently ranked first in the Burlington County Scholastic League.
The Pirates secured a BCSL Patriot Division title, and for the first time since 2011, reached 20 wins in a single season. 
Having broke the school record for the most consecutive wins in a row with 16, the team had an undefeated season until their game against South Brunswick on February 1.   
"Going into the season I expected us to win a lot, but I never thought we would accomplish something like that," senior Chet-Kane Collins said.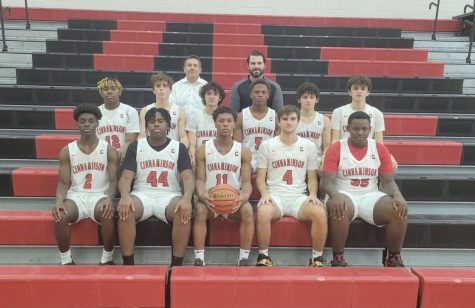 While they are no longer undefeated, senior captain Joel Blamon sees the silver lining in experiencing their first loss.
"Obviously it's not ideal for us to lose, but I feel like it was also a positive because it relieved the pressure of having to maintain an undefeated record, so I feel like we'll be able to bounce back off of that with no pressure," Blamon said.
A record like this isn't something that comes by easily; the team has been dedicated and working hard from the start. 
"From what I've learned, consistency is probably the most significant part of basketball," Collins said. "It's a game that requires a lot of skill and you really have to play everyday and focus on technique to continue to get better." 
The team plans to continue its success and hopes to secure home-court advantage for the playoffs.
"Our goal is to win the division, and try to get a top seed so that we can have two home playoff games," assistant coach Charles Casey said.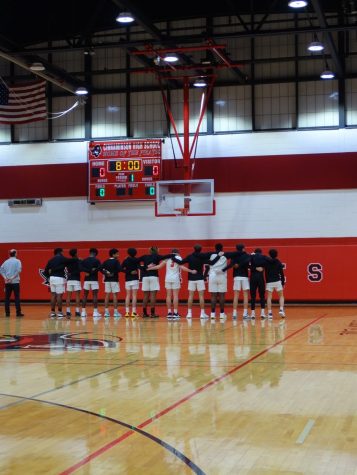 Blamon, along with sophomores Sody Gantt and Noah Harvey, are this year's team captains.
"I feel very responsible that Coach gave me the role, especially at such a young age, and I was ready to show people that I am capable of leading the team," Gantt said.
Currently Harvey leads the team with 315 total points, Blamon with 54 steals, and junior Andrew Plaza with 140 rebounds. 
"I hope as a team we win the division with less than three losses and we go far in the playoffs," Harvey said.
Blamon commented on the team's bond this season and how working together has helped the team succeed.
"Our synergy is great, we know how to work together, we just gel," Blamon said.
The Pirates play tonight at Bordentown at 6:30 p.m. against the Scotties before playoffs begin.
Leave a Comment