An Overview Of Holiday Traditions
December is a month of celebration for many people all over the world. 
Christmas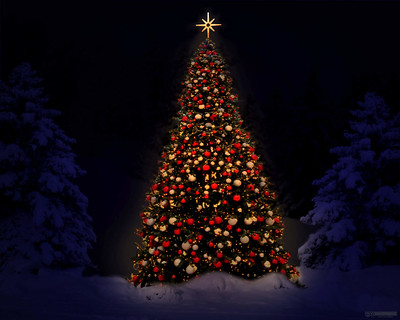 Christmas is a Christian Holiday that celebrates the birth of Jesus Christ. Christmas is universally celebrated on December 25. While Christmas traditions generally follow the same format all over the world, one thing that varies is food. 
Hanukkah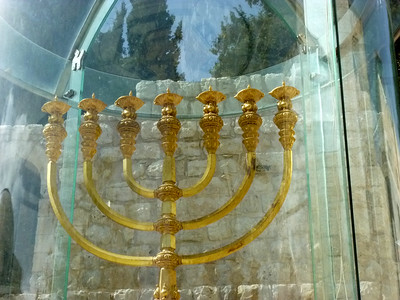 Hanukkah or Chanukah is a Jewish celebration that commemorates the rededication of the Second Temple in Jerusalem. Celebrations take place over a span of eight days (Dec 18-26) and are typically spent doing traditions with family and loved ones. One notable tradition is the lighting of the menorah. Everynight you light one additional candle to the night before with the middle candle called the "shamash"  and say all of your prayers. After completing the prayers you typically sing common Hebrew songs while playing dreidel. Along with playing games Jewish people eat fried food. A very common food is latkes. Latkes are fried potatoes that are topped with sour cream and applesauce. Lastly, on every night of hanukkah you receive a present.
Kwanzaa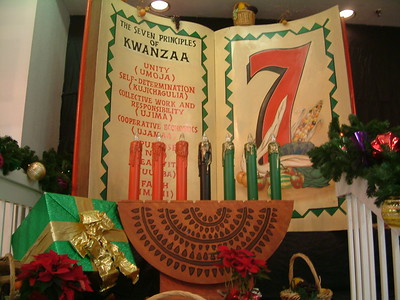 Kwanzaa is a seven day (Dec 26-Jan 1) annual celebration of African-American culture. Created by Maulana Karenga in the 1960's, Kwanzaa is a holiday inspired by West and Southeast African Harvest Festivals. Karenga created Kwanzaa to unite and empower the African-American community. Each night of Kwanzaa includes a gathering dedicated to one of the holiday's seven principles (Nguzo Saba), key to this nightly celebration is lighting the candle on the kinara that corresponds to the day's principal. 
Saint Nick's Day
Saint Nicholas Day also known as the Feast of Saint Nicholas is celebrated on December 6, to honor the date of his death. Saint Nick's day is celebrated to commemorate the life and generosity of Saint Nicholas. Saint Nick's day is celebrated by doing generous things for others. Children celebrate by leaving a boot out to receive small gifts from Saint Nick. 
Ōmisoka
Ōmisoka or ōtsugomori is a Japanese holiday similar to New Year's Eve. Although some traditions are similar, for many Japanese families Ōmisoka is a spiritual event. The day is spent [partaking] in osoji (big cleaning) to purify the house for the new year, and cooking because it is considered bad luck to cook for the first three days of the new year. Additionally a little bit before midnight people visit Shinto shrines and eat toshikoshi-soba to harness good luck for the new year.
Leave a Comment