Mr. Miller Returns as CHS Bowling Coach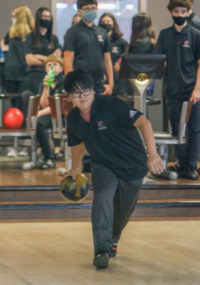 After a 13-season hiatus, Mr. Al Miller has come back to coach both the boys' and girls' bowling teams at CHS. As the head coach from 2003-2009, Miller took a step back from coaching bowling to focus on his family; when the opportunity arose this year for the head coaching position, Miller was happy to return.
Years ago, Miller had aspirations of becoming a professional bowler.
"It was something that I did with my father," Miller said. "15 years ago I was pretty good at it."
Miller has since changed his focus from bowling professionally to coaching. He is currently a USBC level-one coach and is in the process of pursuing his bronze level certification. Returning to coaching after over a decade, Miller has noticed some changes to the bowling team at CHS.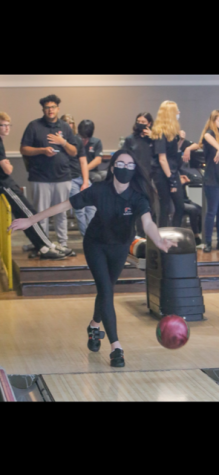 "The immediate difference is participation. In '08-09, I had full teams of varsity and JV boys, varsity and JV girls, and extra bowlers. The teams had 30-40 members," Miller said. "I think COVID has dampened participation a little, though we have seen a little uptick in participation from last year to this year."
The bowling team uses Laurel Lanes in Maple Shade as their facility for practicing and competing. For the first two weeks of their season, the bowling team had practice, yet following this period, they are meeting only for competitions.
"Practice is front-loaded. The bowlers practice four days a week for two straight weeks and compile an average of 24 games. They bowl three games a day for eight days," Miller explained. "Bowlers with a lot of experience are bowling for average; bowlers with little to no experience will learn how to bowl."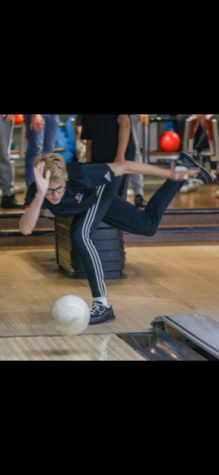 The girls' bowling team is currently 5-5-1 with a 4-3 record in the BCSL Patriot division, while the boys' team is 5-4-2 with a 3-3-1 divisional record. Miller explained with the remaining time in the season, the girls have the opportunity to secure the number two spot in the division, while the boys may be able to secure the number three divisional position.
Miller highlighted that the bowling team encompasses a wide variety of skill levels, ranging from experienced bowlers looking to fine-tune their skills to beginners looking for a fun activity.
"I teach bowlers how to release, how to gauge the ally, and how to throw a hook or a curve," Miller said. "Really [it's] starting from the beginning, all the way up to small adjustments. It runs from very, very novice skills to pretty advanced skills."
Senior Nate Weick, who is a varsity soccer player in the fall season and varsity golfer in the spring, explained that bowling provides unique challenges, unlike other sports available at CHS.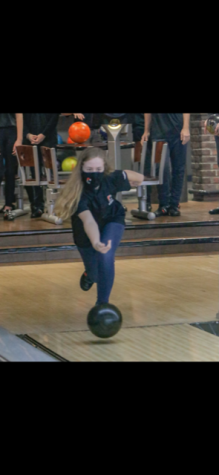 "You need to stay in a routine frame after frame as any brief lapse can significantly hurt your score," Weick said. "At the same time, though, bowling offers a fun, enjoyable experience where the player has much more control of the result than in other sports."
Fellow senior Jack McClean has been a part of the CHS bowling team since his freshman year. Echoing Weick's sentiment that bowling is different from other sports, McClean explained the downtime between each bowling round allows athletes to get to know each other better.
"It's not like you're limited to small talk; you spend a long time with those players throughout the season, and as a result, you get to form a bond that possibly would have never formed outside of bowling," McClean said.
Facing a decline in participation, Miller wants students to know that they do not have to have any prior bowling experience in order to join the team.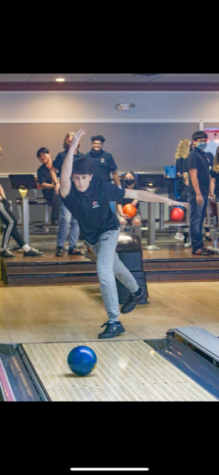 "I'm always looking for new bowlers; you don't have to be good already to join the bowling team," Miller said. "It's definitely a sport that you can learn in high school and become good at while in high school, and achieve some success in starting from scratch."
Sophomore Stella Driscoll joined bowling for the first time this year with the intention of becoming more involved in school activities and finding a "fun" new hobby to do instead of staying home after school.
"My favorite part of bowling is probably the people on [the team]," Driscoll said. "Everyone I play with is very supportive and we are always cheering each other on."
Because bowlers practice in small groups, the team has not been impacted too greatly by COVID. However, because of the bowling team's relatively small size, quarantined athletes can have a disproportionately large impact on the number of available bowlers.
"Top performers had to quarantine and miss matches," Miller said. "We had matches rescheduled to inopportune times, costing us wins. If we were able to avoid some issues we definitely would be in the number two spot had it not been for COVID."
Currently, the girls' bowling team is ranked fourth in the division following New Egypt and Maple Shade; the boys' bowling team is ranked fifth. For more information about the CHS bowling team, and daily-updated rankings, visit nj.com
Leave a Comment