Junior Nicole Howe starts Healthcare Professionals Club at CHS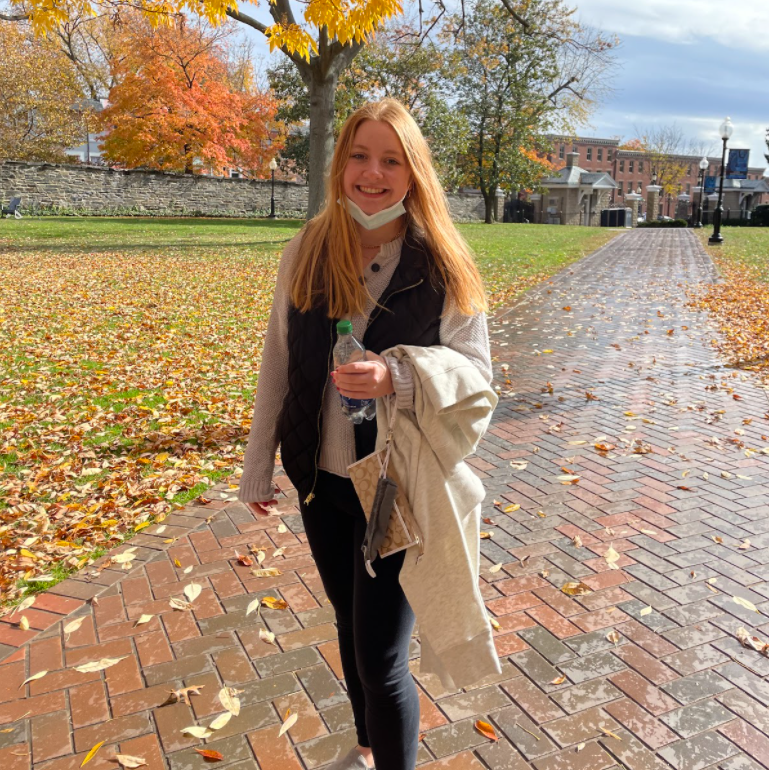 Students can now join a new club being offered at Cinnaminson High School: The Future Healthcare Professionals Club. Created by junior Nicole Howe, with assistance from science teacher Mrs. Jennifer Alvarado, the club is open to all students who are curious about what job opportunities are available and want to learn more about the different careers in the medical field.
According to Howe, she said she has always wanted to be a pediatric oncologist.
She noticed there are clubs at CHS offered for different careers, such as Future Educators of America for those interested in pursuing education or Girls Who Code for students who want to strengthen their skills in computer science, but no clubs focused on the medical field. As a result, Howe decided to create a club to give students the opportunity to expand their options and learn more about different positions in the medical field.
She reached out to Mrs. Alvarado for assistance, who is now the advisor of the club. Together they proposed the club idea to Assistant Principal Jay Meile, and it was subsequently approved by the Board of Education.
Howe's main goal for her new club is to allow students to learn more about what careers they can pursue in the medical field.
"To educate people on other careers in the field and to listen to guest speakers and hopefully get to know more and even see a career path for yourself," Howe explained, as some of the club's priorities.
At some of the club meetings, students are introduced to guest speakers who talk about their job and the experiences they've had doing their jobs. During one of the first meetings of the club, Mrs. Alvarado asked club members to complete a Google Form sharing any names of family or friends who are in the healthcare field. After compiling the responses, Mrs. Alvarado is reaching out to these contacts to see if they would be interested in addressing club members and sharing with them their personal experiences working in the medical field.
The club has already had one guest speaker come in to talk about their profession.
"Mrs. McCann, who was an EMT, came in and spoke at the December meeting and we're hoping to line up various others. They can't come in obviously because of Covid, but we'll Zoom them in so they would be able to give a presentation," Alvarado said. "My cousin is going to come. She is a speech pathologist, so she is going to come in to talk about that."
One goal of the Future Healthcare Professionals club is to expand knowledge beyond well-known careers like nursing and instead highlight other options available in the field, such as biochemical engineering or geneticism.
Howe encourages any student who would like to learn about the different career choices available in the medical field to join the club.
One member of the club, junior Sydney Brickley, said she wants to become a neonatal nurse, which is a nurse who treats sick infants.
"I came into this club hoping to see if that profession was the right one for me," Brickley explained. "But it exposed me to different other stuff as well, so I'm happy that now that I know there's many more professions I can do; I have to rethink."
When not developing plans for the club, Howe participates in other extracurriculars offered at the high school. She's been a part of the girls' volleyball team since her freshman year and has played softball for two years. She also does volunteer work with Interact and STOP, and co-teaches at her church. She also is a member of Glamour Gals, which is a club where members go to Riverview Estates and paint the residents' nails and chat with them.
Students interested in joining the Future Healthcare Professionals club should reach out to Nicole Howe or Mrs. Alvarado for more information.
View Comments (1)