2021 Year in Review: Pop Culture, Notable Figures, and Fashion Trends
2021 Year in Review: Pop-Culture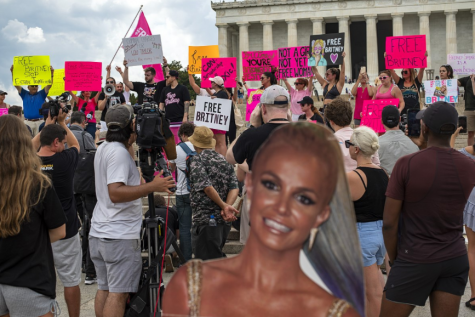 #FreeBritney
Britney Spears used her own voice to express her desire to end the conservatorship which has ruled her life since 2008. Britney's conservatorship was initially set up because of concerns with her mental health after being admitted to the hospital following the release of two of her most popular songs. Her father, Jamie Spears, was in control of her platform, who initially set up the conservatorship out of a desire to protect her. As part of the conservatorship, Spears was unable to make any individual decisions about her finances or career. In June of this year, at the age of 39, Spears decided to publicly address this issue in court because she wanted to get married and have a baby but was unable to because of the conservatorship. In July, a petition was filed to have Mr. Spears removed from the conservatorship, which brought up the question as to whether or not these life restrictions should still even be used. In November, a judge made the decision to end the conservatorship, after Britney expressed that the conservatorship was abusive and she did not want it anymore. The singer is now celebrating, as she has her life back to herself and in her own control. When the case started, her fans started the campaign of #FreeBritney, which has been a notable system of support from her fans.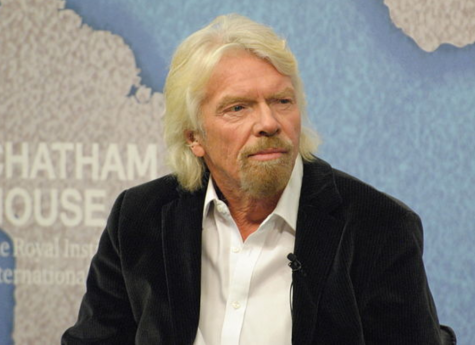 Space- Billionaires
Billionaires are out of this world, literally, as they are flying into space on rockets. Some of these billionaires include Jeff Bezos, Richard Branson and Elon Musk. Bezos, who is the richest man in the world, traveled to space on July 20 aboard the spaceship called "New Shepard." Shortly following Bezos, Branson then decided he was going to take a trip to space on his own "Virgin Galactic VSS Unity." Elon Musk, the founder of SpaceX, has purchased a ticket to take a trip on Branson's rocket. According to certain news sources, Musk is also likely capable of being able to fly to space by himself soon. Branson's flight averages $250,000, which many people have already signed up to go on the trip. Branson thinks that everyone should go to space because of the fun and experiences it brings to many people. Bezos has always had a passion for space exploration and wants to build a space business. Musk started SpaceX in 2002; the business is presented as very successful and has had many launches with a desire to create an impact in space. The "billionaire space race" is in full swing with these three rival billionaires trying to make significant changes in the space industry.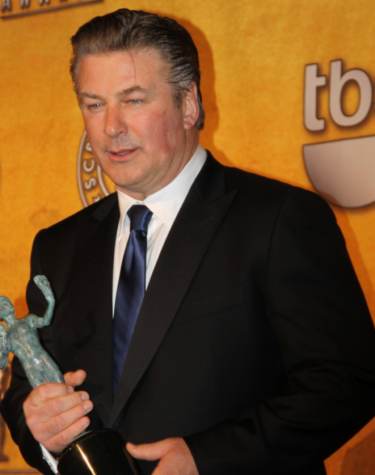 Alec Baldwin shooting cinematographer
On Thursday, Nov. 21, on a ranch in Santa Fe, New Mexico, a fiction movie called "Rust" was being filmed when a serious incident occurred on set with Alec Baldwin. A cinematographer named Halyna Hutchins was shot and killed with a prop gun that was present on set. The shot was fired by Alec Baldwin, who also injured the director present. These serious matters are under investigation with an emphasis on the protocols of props being handled on set. Some members of the crew complained and walked off from their jobs. Baldwin has not been charged with anything, though lawsuits have been formed, and the case is under investigation. No authorities know how the prop gun was loaded, and Baldwin expresses that he did not pull the trigger. When the gun was handed to Baldwin, he was told that there were no live rounds present in the gun, and the assistant director did not know any live rounds were in the gun either. This situation now questions many different protocol warnings on set. With COVID-19 restrictions in place on set, detectives are trying to seek further evidence left anywhere on set but it has been harder to locate any other evidence. This case is different from others because something went completely wrong with this type of ammunition being on set. The production of the movie has been stopped and the accidental shooting is still under investigation.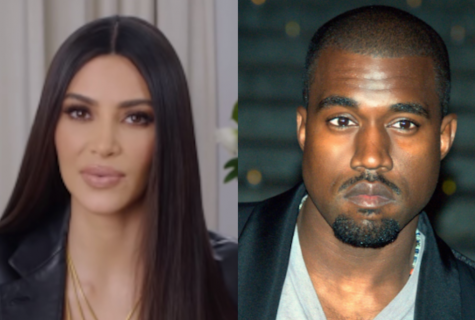 Kanye ≠ Kim – Keeping Up with the Kardashians
"Keeping Up with the Kardashians," a reality and popular TV show regarding the lives of the Kardashians family has announced that this season will be their last. The show has aired on E! since 2007. The family was saddened when Kris Jenner announced to the crew that this will be their last season. The family has recently announced that they have made a deal with Hulu regarding continuing the show, yet it is still unknown if this production will be the same as "Keeping Up with the Kardashians." Some believe it was more of a decision to transfer their show to a more popular platform rather than a decision to end the show entirely. Furthermore in Kardashian news, stars Kim and Kanye recently faced some personal issues. With the $2 billion name they created, star Kim Kardashian and music artist Kanye West's relationship issues have led to divorce. Their relationship started to have troubles when Kanye was at an interview for TMZ and made certain political comments that were offensive. He used these comments in a song and referenced his wife in the lyrics as well saying that she is going to lose it. Early on in the pandemic in 2019, the couple had many struggles regarding other situations, which were also filmed for the TV show. Throughout the pandemic, the couple did not spend Thanksgiving or Christmas together. Kim made a decision to file for divorce on Feb. 19.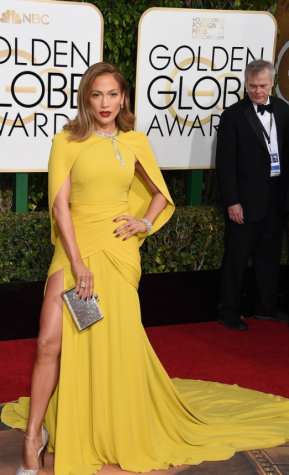 JLo and ARod
Jennifer Lopez and Alex Rodriguez, also known as JLo and ARod, announced that they decided to call off their engagement in the spring of 2021. They appeared to be the perfect couple to many after getting engaged in March of 2019. According to sources close to JLo, an essential reason for the breakup was trust. Before they decided to split, there were a few rumors going around that ARod was getting too close to Madison LeCroy from the show "Southern Charm." When rumors started to spread about LeCroy, fans immediately connected them to ARod. LeCroy denied the rumors but did say that she does talk to ARod at times. JLo and ARod released a TMZ statement saying that these rumors were not accurate and that they were working things out. At the time rumors about JLo were also spreading, as her ex Ben Affleck was sending her emails while she was filming in the Dominican Republic. It has been reported that their relationship seemed to be building a little before the breakup. JLo and ARod announced to the public that they were better off as friends and that they will continue to support each other. Meanwhile, it appears that JLo's relationship with Ben Affleck is continuing to develop.
2021 Year in Review: Notable Figures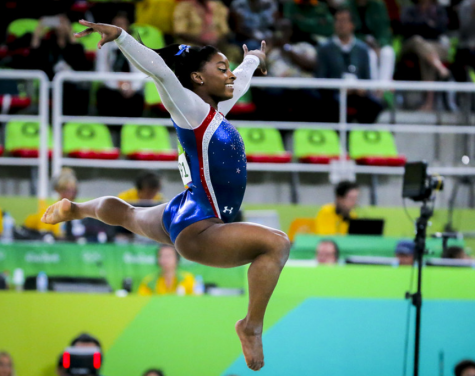 Simone Biles
The 2020 Tokyo Olympics were held during the Summer of 2021 as a result of COVID-19. One stand-out athlete that many tuned in to watch was decorated gymnast Simone Biles. But, this year, Biles did not compete in all of her events. She pulled out of the all-around gymnastics competition, even as a contender for the gold. Biles put her mental health first and opted out of some events, inspiring people around the world to focus on mental health. Her large presence as a world-class athlete brought attention to mental health in athletes, students and others.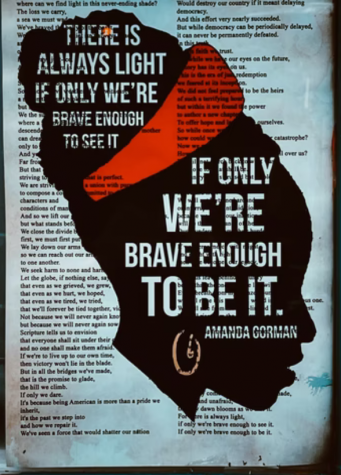 Amanda Gorman
At 23 years old, Amanda Gorman became the first-ever National Youth Poet Laureate named by Urban Word, the organization running the Youth Poet Laureate program. At the start of 2021, Gorman became the youngest inaugural poet, speaking at President Joe Biden's inauguration. Gorman's words inspire change and focus on topics like oppression, feminism and race. She is a very decorated author, graduating from Harvard University, and has written three books in addition to her guest articles at many major news sources.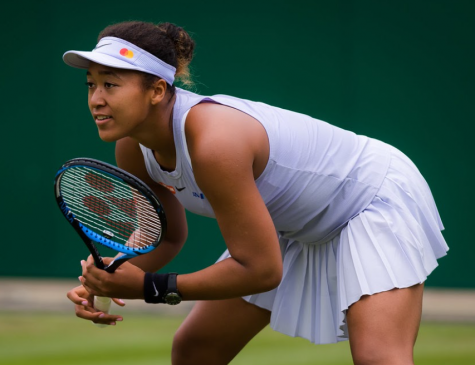 Naomi Osaka
Naomi Osaka emerged as a star tennis player when she won the U.S. Open in 2018. She has won four grand slam titles and has been ranked as one of the top female tennis players in the world. This year, she took an indefinite break from tennis. She cited mental health as her reason for her break, openly discussing her depression. Similar to gymnast Simone Biles, Osaka has spoken out about mental health and created a safer environment for many athletes and their mental health.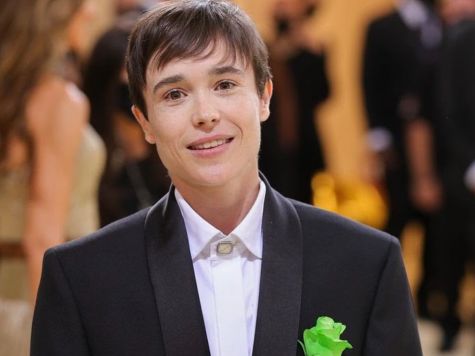 Elliot Page
Elliot Page became very well known this year through his advocacy for transgender and LGBTQ+ rights. Beginning at the end of last year and moving into 2021, Page announced that he is transgender and changed his name from Ellen to Elliot. Most popularly known for their performances in "Juno" and "The Umbrella Academy" Page has struggled to find his place in society as a transgender person in the acting world. Through his struggles, he has advocated for transgender rights and publicized the importance of living authentically and finding your identity. He has brought to light the fear in announcing his identity as a transgender actor, forging a path for queer actors and celebrities.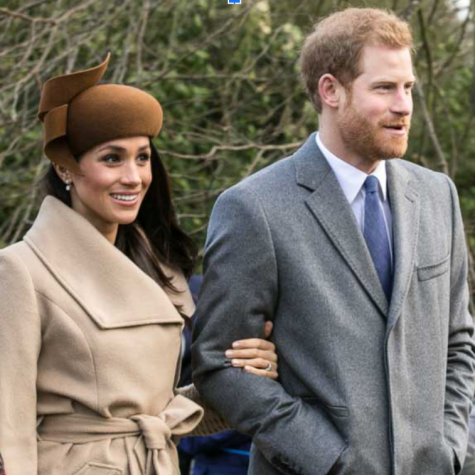 Prince Harry and Meghan Markle
In March of this year, Prince Harry and Meghan Markle announced they were splitting from the royal family. In an interview with pop culture icon Oprah Winfrey, they said their reasons for leaving was a "lack of support and lack of understanding." The former Duke and Duchess of Sussex are very community-driven. Markle is an advocate for female empowerment, and Prince Harry is continuing to support her. Their split from the crown took many by surprise but has not changed their role model character and personality.
2021 Year in Review: Fashion Trends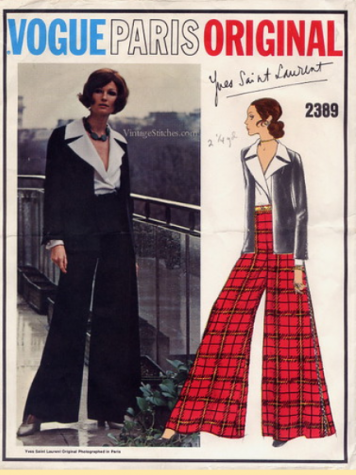 Flare Pants
Flare pants have made a comeback in 2021. They have become more and more popular, with flare being incorporated into many pant styles, including bell-bottom jeans, dress pants and yoga pants. Taking inspiration from the 70s, flare pants are flattering on any body type and have gained popularity through yoga pants, a new comfortable style. Flare pants have been endorsed on popular social media platforms such as TikTok and Instagram by popular content creators and influencers.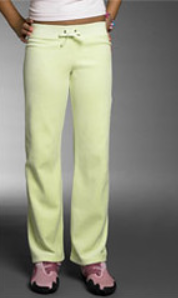 Y2K
Post-pandemic style greatly influenced 2021 fashion trends. This is partially where the popularity of Y2K styles stemmed from. Once people felt comfortable leaving their homes again, they kept the comfortable outfits that were quarantine staples. Styles inspired by 2000s looks were very prominent, including candy-colored sweatpants and sweatshirts that are becoming increasingly popular and accepted as casual outfits. Y2K can be an easy and cheap way to feel comfortable and fashionable at the same time, with many wearing bedazzled pieces and bright colors.
Thrifting
As many people are boycotting fast-fashion retailers like Shein, thrift stores have become increasingly popular in the past year. Along with online thrift stores such as ThredUp, physical thrift stores are also on the rise. While some shop at thrift stores to save money, others enjoy the thrill of the hunt for stylish items. Thrifting is an alternative to mainline retailers and can provide lower prices for very gently used items while also helping customers shop more sustainably and be more environmentally conscious.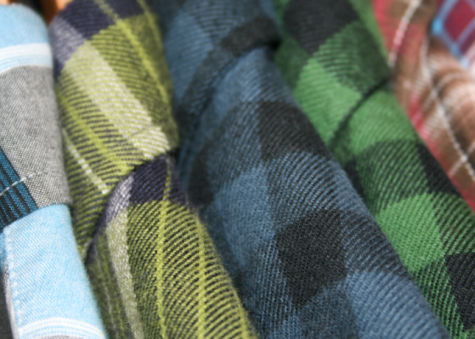 Flannel
As many styles from the past made a comeback in 2021, the popular 90s flannel became a staple. Flannels are dubbed a timeless piece of clothing and can be paired with many different items of clothing, creating multiple styles and adding to its versatility. This year, flannels became even more popular as retailers introduced new fits, colors, and patterns, putting new twists on the closet staple. Flannels can be a part of many different styles and aesthetics, making them even more popular and worn by more people than ever.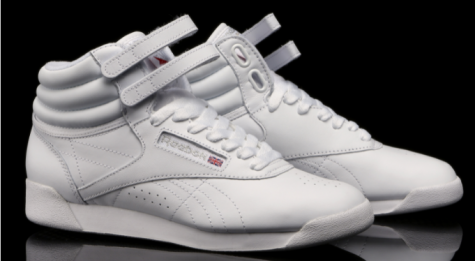 Chunky shoes
"Dad Shoes" as well as other platform shoes have become a trend in 2021. They bring many a nostalgic feeling and are versatile staple pieces. Many style chunky shoes with athletic outfits, but platform shoes, especially boots such as Doc Martin's, can be dressed up and paired with skirts or dresses. Chunky shoes, similar to other staple pieces, have made a comeback due to new renditions of an original style. Some chunkier sneakers are super bold and creative, involving new patterns and designs. As many brand-name shoe companies continue to make chunkier style shoes, "Dad Shoes" and platform shoes continue to grow in popularity.
Leave a Comment