Girls Volleyball Adjusts to Growing Program
The CHS girls' volleyball team wrapped up their season 8-12 on Monday, Oct. 25 with a final win against Burlington City, 2-0. Finishing the season with an overall record of 8-13, the Lady Pirates left the playoffs after an early loss against Manchester Township in the first round of the South Jersey Group 2 NJSIAA Tournament.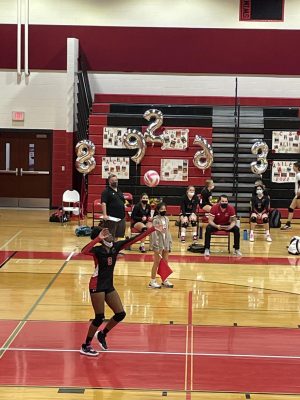 Coming into the season, the girls had looked to continue last year's success when the team finished 13-3 in an abbreviated season due to Covid-19. Having had five seniors graduate at the end of last season, this year's squad was a combination of new and returning members.
"This year we have many players getting their first taste of varsity experience," Coach Mooney had said.
Playing at the varsity level was new for sophomore Alex Arnold who finished the season with 14 kills.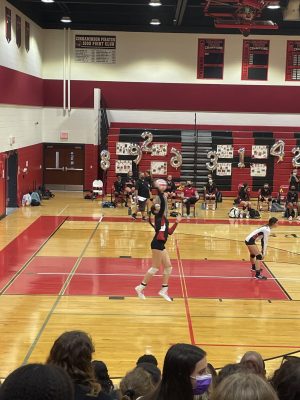 "I'm trying my best to catch up since it's a whole different speed and I'm still learning the game and how to be a better player," Arnold had said.
Although more players gained experience at the varsity level, this year's team was challenged by an unlikely foe: height.
"We're a shorter team so it's [a] bit harder against taller teams, but once we get our defense up, we [could] do well," senior co-captain Malchiah Blamon had said.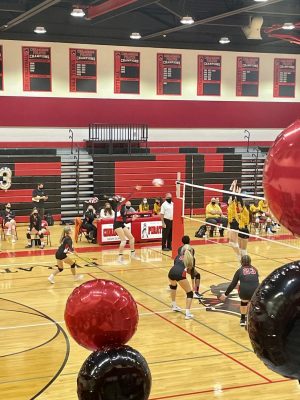 Suffering early season losses to Sterling, Northern Burlington, and Rancocas Valley, the girls achieved a three-game winning streak during mid-season beating Pennsauken, StemCivics, and Northern Burlington.
Despite the season not ending the way they had hoped, the girls enjoyed playing together. Although the team graduated eight seniors at the end of this season, volleyball will continue to have experienced varsity players next fall: eight of the varsity athletes, half of the team, were underclassmen. According to Blamon, their camaraderie was a factor in their success.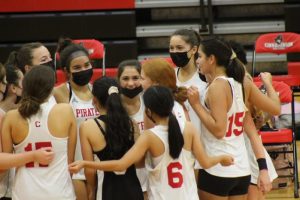 "The sport is very competitive, but it's very team-based so when you have that type of connection, it's really good and healthy for the team process more," Blamon said.
Blamon finished the season having had the most blocks with 17 while senior co-captain Rosemary O'Brien led with 91 kills. Junior Nicole Howe finished the season with a team high of 130 assists. The team closed out their season finishing 3-7 in the BCSL Patriot Division.
Leave a Comment