Capturing the Essence of Pirate Pride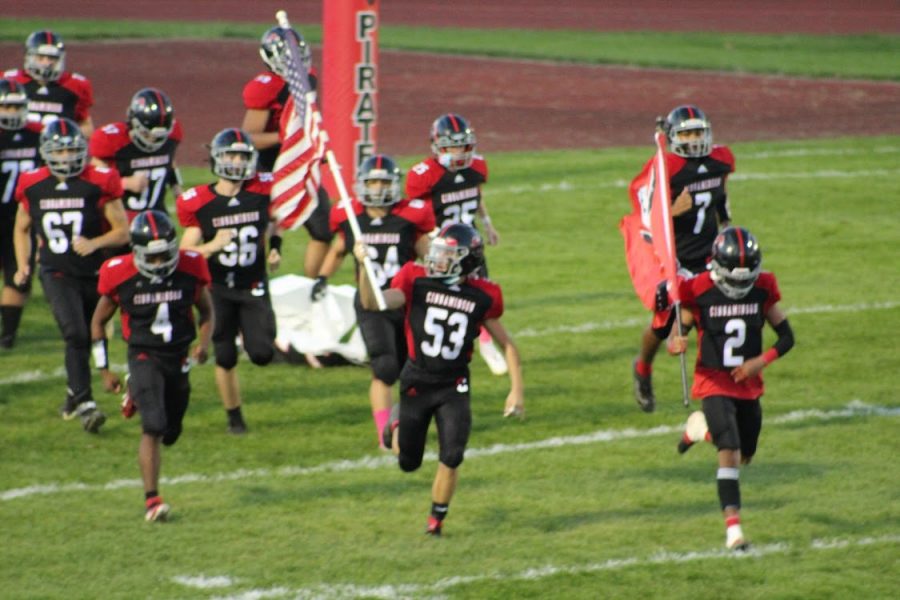 The varsity football team celebrated a big win – their first of the season – at the annual Homecoming game on Oct. 15. The Pirates took on Bishop Eustace and secured a 41-0 victory against the Crusaders. After a six-game losing streak, the win reinvigorated the Pirates.
Junior Isaiah Ruiz, one of the captains of the team, describes the team's drive to succeed.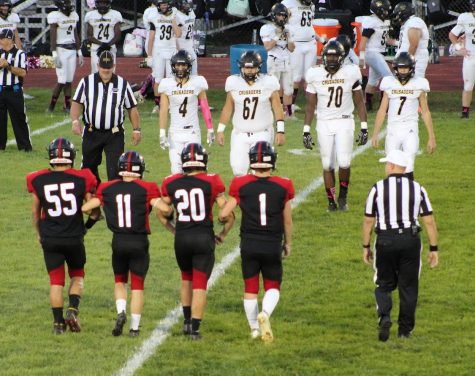 "The energy was always there, we always felt riled up and always had this intense full heart out experience," Ruiz said.
The Pirates' biggest challenge this year is the many athletes who are new to playing at the varsity level. Last year's team had over 20 seniors while this year, the team is composed of just eight seniors. This means a lot of the players are younger and need practice with varsity experience on the field.
Having scored a combined total of 14 points in their first four games, the Pirates showed marked improvement during Week 5 against Camden Catholic at home. Cinnaminson kept the game close and was in the lead at halftime.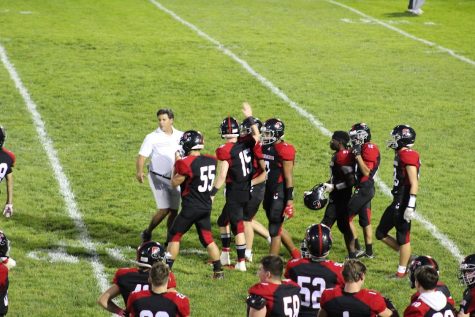 Although they lost the game, 20-14, the score was closer than any other game had been up to this point. Earlier in the season, Camden Catholic had beaten Bishop Eustace 82-0 so the Pirates coming within six points of them shows the team's growth and determination.
The Pirates opened up their season to a very tough schedule, playing many top-ranked teams in South Jersey, but they are learning and putting in the work to improve and prepare for the future.
Colton Urwiler, a junior player on the team, spoke about the team's camaraderie.
"Everyone on the team is super close," Urwiler said.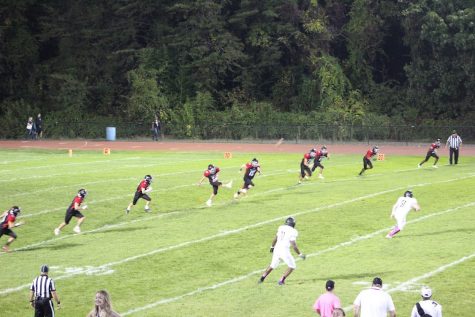 Each week is a new chance to improve the team's record, and according to assistant coach Ross Maddalon, the Pirates are hopeful.
"We take it day by day, practice by practice, game by game," Coach Maddalon said. "Hopefully we can send the seniors off with a couple wins."
With one game remaining for the season, the Pirates will look to add another win to their record when the team takes on Collingswood away on Thursday, Oct. 28th at 6 p.m. Currently, the team's record is 1-7.
Leave a Comment