Girls' Field Hockey Team: Undefeated in the Patriot Division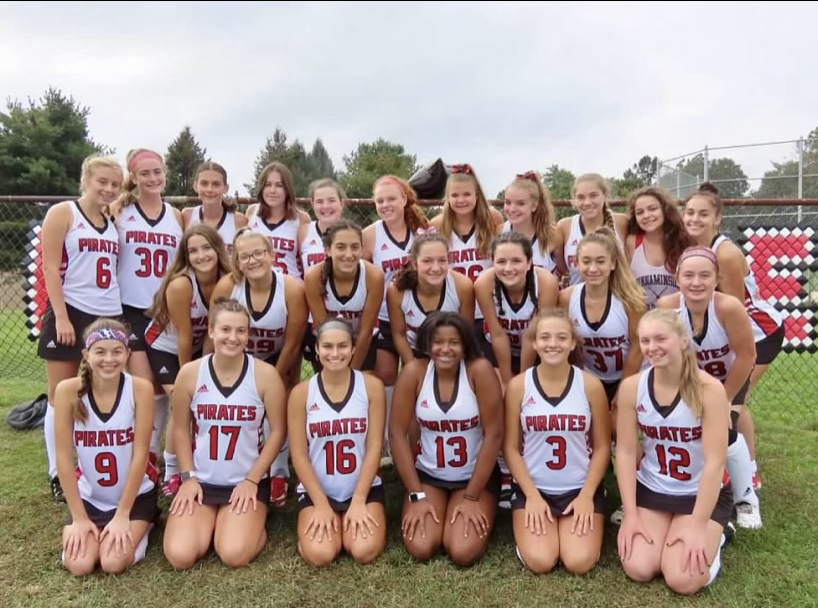 The 2021 Cinnaminson Girls Field Hockey team is on a winning streak with hopes it will continue the rest of the season and into playoffs. With five games left in the regular season, the team's record is currently 11-3-1. Currently, the field hockey team is leading the BCSL Patriot Division with a perfect 5-0 record. 
Coach Sara Skvir, the new head varsity coach,  helped the girls achieve an 11-game winning streak before it ended with a tough loss to Maple Shade 4-2. With this being her first season as head coach, Coach Skvir expressed she is proud of her new team.
  "I couldn't have asked for a better group of girls to start with," Coach Skvir said. "My three seniors, Miana, Claudia, and Abby are great leaders. I think we are working together well, the girls are open to new ideas and strategies on the field."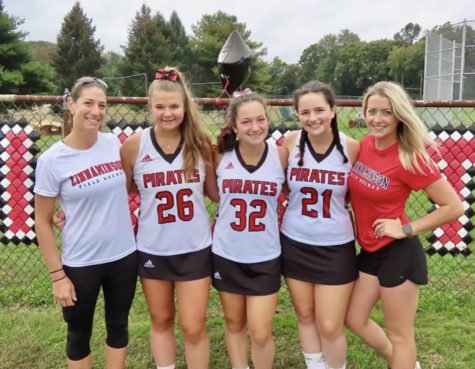 Despite a difficult starting schedule, the team has since gained momentum. 
"We started off a little rocky, but now that we had the toughest games out of the way we are on a winning streak," Coach Skvir said.  "We are off to a great start and hope to continue this through playoffs."
After early-season losses to Rancocas Valley and Cherry Hill East both with a score of 4-0, the girls secured big wins against Schalik 3-1 and Florence 1-0.
The field hockey team's lead goal scorer is junior Gina Moreno with 11 goals, followed by senior captain Miana Alessandroni with nine goals. Junior Natalie Surma leads the team in assists, with nine, with senior Miana Alessandroni following directly with eight. The other senior captains include Claudia Masciantonio and Abriel Lepage. 
Masciantonio described the team's fun energy. 
"I like to make sure everyone has fun and that nobody is too hard on themselves so that we all really enjoy the sport and everyone has a good time," Masciantonio said.
With the postseason coming up quickly, the field hockey team has goals for playoffs this year. Senior captain Miana Alessandroni hopes to finish her final season of high school field hockey on a good note. 
"Hopefully our team can make it far in our division and playoffs, and make more memories for the rest of the season since I won't be here next year," Alessandroni said.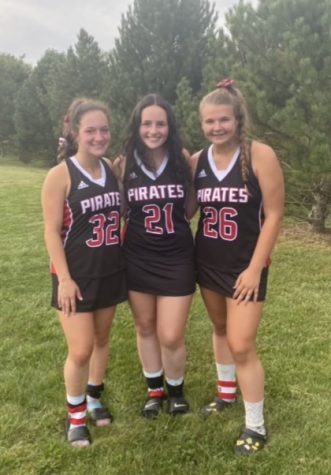 This involves everyone on the team working hard in order to succeed in the playoffs. Junior goalkeeper Nikki Williams knows how important it is to be a team player. Williams is currently leading the team in goals saved, with 62 saves. 
"I will try my hardest to not let any balls in the goal and I will make sure I am being a good leader on the field, telling people that it's okay if they mess up," Williams said.
Upcoming games and schedules can be located on the Cinnaminson's High School website for the remaining games of the season or can be found on nj.com.  The current record of the season now stands as 11-3-1 with hopes to make it a long journey in the playoffs.
View Comments (1)