Play Unified 2021: 'Spreading its Mission'
Despite the struggles of Covid-19 and the subsequent restrictions this year, Play Unified didn't let this get in the way of pursuing their season's goals. They worked through the challenges as a team and did what they could to the fullest in a year that granted so little. 
Play Unified Coordinator Kelsey Rella is proud of the group's success. 
"This year we were limited for most of our meetings to be online," Rella explained. "Our group members did a great job organizing fun and engaging activities for our club to do virtually."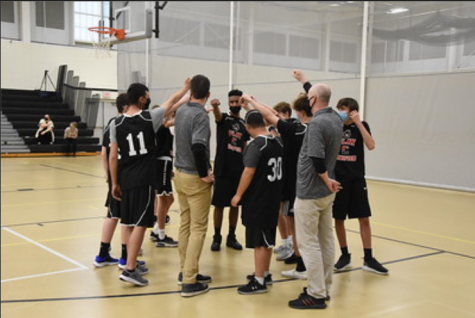 One of Play Unified's biggest accomplishments of the year was hosting a track meet. CHS hosted five schools from the area in its first invitational Play Unified track meet. The meet, held on May 26th, included participants from Cherry Hill West, Pennsauken, Delran, and Moorestown. 
    In addition to expanding its program's events this year, Play Unified also spread its mission by teaming up with Student Council's Red and Black Games.  
"We were able to merge with Red and Black week to also celebrate Choose to Include, Respect Week," Mrs. Rella said. "It was a great week that our Unify Club helped to plan which allowed for a school-wide celebration of inclusion and respect."
    Although it may have been a different year for the Play Unified team, they certainly made the most of it!
Leave a Comment