New TSA Club at CHS to Enter State-wide Competitions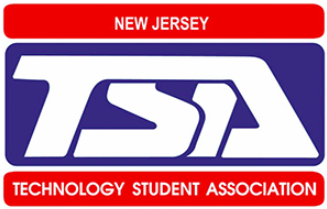 A new club is on the rise at Cinnaminson High School: TSA, also known as the Technology Student Association, enters its pilot year, led by technology teacher, Ms. Coker. The goal of this club is to teach high school students the ins and outs of technology and compete in STEM (Science, Technology, Engineering, Mathematics) competitions. The club also hosts various fundraisers, such as their winter ornament fundraiser and their Valentine's Day fundraiser, to support the costs of supplies. Club-wide design challenges, such as design a TSA thank you card and create a technology meme.
STEM education is the primary focus of the club, however, Ms. Coker also uses the club to teach students "soft skills" such as leadership, cooperation, teamwork, and patience. To help lead this initiative, TSA has six student officers, who were elected in November by their peers. In order to qualify for leadership positions, students had to explain their experience in the field of STEM education, as well as describe the leadership skills they possess. Student leaders include TSA president, Olivia Rozenberg, vice president Keira Pease, treasurer Giovanna Pocius, Secretary Grace Coller, reporter Jimmy Asbury, and sergeant-at-arms Sriram Elango.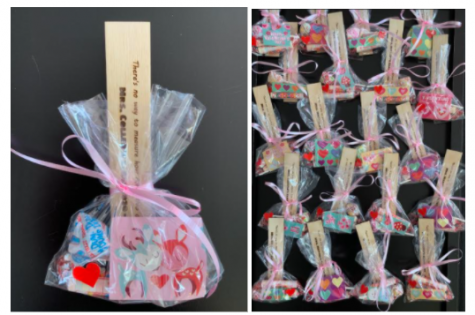 Since the end of December, students in TSA have been working on design challenges that they will submit to the statewide judges. Such challenges include designing a video game, creating a pop-up children's book about renewable energy, biotechnology designs, musical technology composition, photography, CAD drawings, architectural design, and much more. All of the design challenges are carried out using the design process: identify and define the problem, research and investigate, brainstorm possible solutions, solution to the problem, developmental work, test and evaluate, and redesign and improve.
While "success" is the main goal of the TSA club, Ms. Coker explained that mistakes are also key to learning how to make oneself better.
"I encourage my students to document EVERYTHING – most importantly the mistake," said Ms. Coker. "Because that is where they will learn the most."
In a traditional year, TSA students would take a field trip to TCNJ as a chance to see some of the entries from other schools. However, because of COVID-19 protocols, all of the competitions and judging will be done virtually this year. Students have been documenting the progression of their design challenge through pictures and written daily notes, which the judges will use to assess the student's skill in the design process.
"Coronavirus presented education with so many challenges this year, but where there are problems, there is an opportunity for innovation," said Ms. Coker.
The TSA partnered with the New Albany School to make personalized class ruler valentines as part of their Valentine's Day Fundraiser.
Because of the wide variety of design challenges students have to choose from, each one is judged differently. Students are provided a rubric that includes adequate research, thoughtful design, and organized execution, as well as more topic-specific details that pertain to each individual challenge.
The Cinnaminson TSA chapter is part of a larger organization that operates at both the NJ state level as well as at the national level. If any CHS student were to make it through the first round of judging, they would qualify to advance to these higher levels.
While the TSA is a collective club that works together on fundraisers and team design challenges, the state competitions are carried out either as an individual or on a small student team (no more than five). With the virtual club environment, where students cannot work together in person, they host team collaboration meetings, in addition to the whole-group meetings.
"TSA was recommended to me by Ms. Coker and, since it was new, I was interested in joining to see what it was like. I'm currently working in the Music Production team, helping compose and record an original song with my teammates," said Giovanna. "I'd definitely recommend joining TSA since it entails team effort and has a variety of different fields and competitions to choose from."
At the bi-monthly TSA chapter meetings, students discuss upcoming events, challenges, and collaborations. Potential fundraising ideas are brainstormed, officer reports are shared with the group, and information about STEM scholarship and career opportunities are explored. The team meetings are a chance for club members to stay updated and connected, despite everyone's individual work that is being done on their design challenges. While the meetings can be lengthy, SeniorOlivia Rozenberg, and TSA president, said trying to be a good leader helps her stay engaged.
"There's always a lot to talk about!" exclaimed Olivia.
Olivia explained how she always looked up to Ms. Coker as a role model. Looking ahead at college, Olivia is now pursuing the field of technology and engineering education, following in Ms. Coker's footsteps. Olivia said she joined TSA because of her interest in the field, and the opportunities that are presented to her, in terms of learning about her future career.
"I didn't realize how much I love taking her courses here at CHS, that I found myself wanting to take her classes," Olivia said.
The deadlines for the students' projects vary; the first deadline was March 5th, and the second deadline is fast approaching on March 29th. In what Ms. Coker referred to as a "crunch time," TSA members are working to finish up the modeling and documenting, so it will be ready for peer review by March 19th.
Leave a Comment