Student Spotlight: JupiterJewelry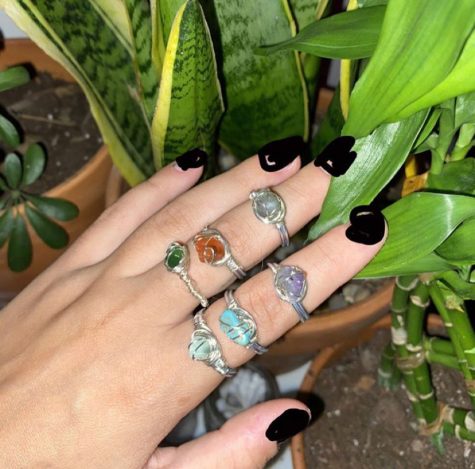 Junior Allison Neidert balances her school work with a unique additional activity: running her own jewelry business. Called JupiterJewelry, Allie named her business after the astrological associations that the planet Jupiter has; it connotes growth, expansion and success, which are all things that Allie is hoping to achieve in her business.
"I started this business after seeing people make jewelry on social media. It seemed like a fun idea, and I wanted to be able to provide local people with jewelry so they wouldn't have to pay for shipping or worry about a long shipping time," Allie remarked.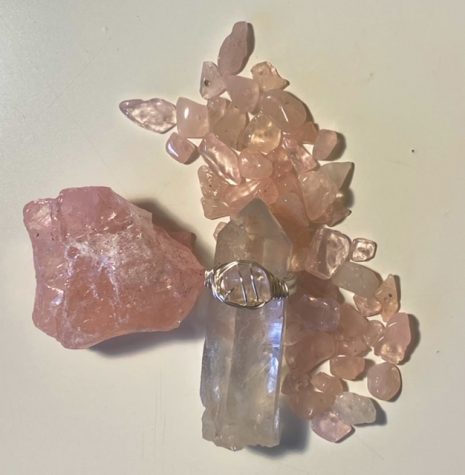 Jewelry making is an art, which Allie explains is shown in each of the different pieces that she makes. As a small-scale business, Allie is able to make each purchase specifically and personally.
"My art is reflected in every piece of jewelry I make. I love working with crystals and their healing aspects," Allie says. "I love that I can spread this to other people in each piece I make."
Running a business is not a skill that everyone has. Throughout the process of starting JupiterJewelry and continuing the business in conjunction with her school work and activities, Allie has learned valuable lessons. The biggest of which, Allie explained, is that carrying out the day-to-day duties of running a business has taught her the value of patience.
She explains, "I learned a lot of patience during my experience starting to run this business. Sometimes the rings I make don't turn out quite how I want so I have to remake them to be perfect for everyone."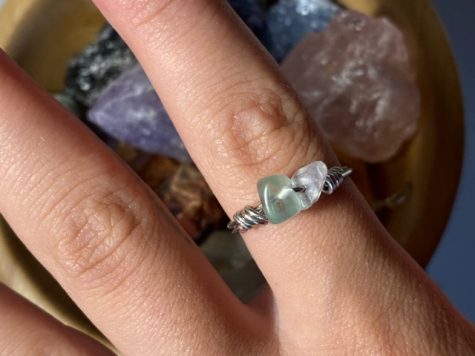 As one may predict, Allie explained that the most difficult part about running JupiterJewelry is the fact that she is a student as well as an entrepreneur. While it is sometimes hard to keep up with both school and her jewelry, Allie remarks that she has been able to adjust pretty well. It was much harder at the beginning, she said, commenting that as the school year has progressed, she's been able to establish a balanced routine.
Allie said,"It had been so rewarding seeing everyone wearing their rings. I'm so happy I can provide jewelry for people in this community."