CHS Players to Present In The Heights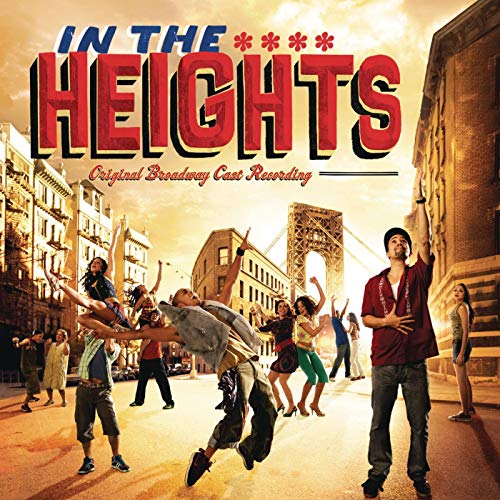 In The Heights, written by and featuring Lin Manuel Miranda, is being performed by Cinnaminson High School Drama Club this upcoming Spring, March 20, 21, and 22.
First year director, Mrs. Schweitzer, and the CHS Drama Club will be performing In The Heights, a musical that tells the story of characters who live in Washington Heights, a Latino neighborhood in New York City. The show tells the story of Usnavi, a bodega owner who is an immigrant from the Dominican Republic. His dream is to sell the bodega and open a bar in the Dominican Republic. It also highlights Nina, the first generation in her family to go to college, who is struggling with the workload of college and the stress of the expense. She comes home to Washington Heights, sees her friends and family, and feels deeply guilty about dropping out of her classes, especially as she sees how excited everyone is for her.
"I think there's a lot of things In The Heights that everyone can relate to," Mrs. Schweitzer comments, "It's about young people looking for a sense of meaning in their life…trying to seek new opportunities."
Some of the lead characters are cast as follows: Abuela Claudia, the neighborhood grandmother, is being played by Olivia Rozenberg, and Sophia Waninger. Vanessa, the neighborhood hairstylist is played by Alyssa Trautman and Lili Myers. Usnavi, the bodega owner, is cast as Luke Perkins and James Hoffman. Hoffman, a senior transfer students from Lenape, brings a level of experience and expertise that is expected of a major role, and he will step onto front stage in his first year as a Pirate. Kasey Kaufmann is cast as Nina and with Nick McGovern cast as Benny. In The Heights incorporates a lot of dancing, in a combination of hip hop and salsa styles, and the dance captain is Val Myers.
"There are a lot of twists and turns in the plot," Kaufmann explains. "I'm really excited about this musical."
One of the main take-away points director wants viewers to remember, is that the story expresses the characters trying to make their mark in an ever-changing world. Relating to common problems, such as finding oneself, and persevering in the face of challenges, she hopes audience members are able to be inspired, not only by the performance, but also by the important life lessons intertwined into show. Not only is it Mrs. Schweitzer's first year as a director, but she has chosen a very unique show, according to Schweitzer, it is unlike any other show CHS has done in the past.
"[It's] more modern," Schweitzer says, "The Latino aspect and the use of Spanish language [along with] the combination of cultural aspects with hip hop dance makes it different than anything we've ever done."
Practicing for hours a week, both independently and as a group, participating in the musical is a large commitment, involving not only performers, but also many stage crew and pit orchestra members. Despite the work, investing so much time and energy into the show truly pays off in the end.
"I'm really looking forward to opening night and seeing it all come together…" comments Mrs.Schweitzer.
Mrs. Schweitzer became interested in musicals as a young student in middle school, performing a handful of shows here at Cinnaminson High School. Having been suggested to join the musical by a friend, she later fell in love with it. After getting hired at CHS, she was thankful when a few years later, she was invited to be a part of the drama department; two of Mrs. Schweitzer's passions, teaching and drama, were able to come together.
"One of my favorite quotes [from the show] is 'Everybody's got a job, everybody's got a dream' and this is both for me."