Boys' Soccer Prepares for Semifinal Showdown with Rival Delran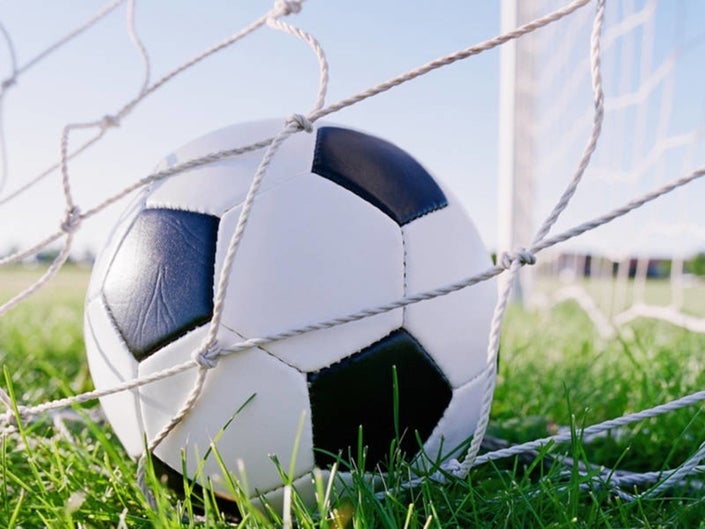 Jack Florkowski, Staff Writer
November 4, 2019
The Cinnaminson boy's soccer team is staring down a familiar foe, preparing to take on crosstown rival Delran in the South Jersey Group 2 semifinal.
After a heroic 3-1 victory over powerhouse Bordentown, the fourth-seeded Pirates will travel to take on the top-seeded Bears.  The Pirates' success in the playoffs has been anchored by a top-to-bottom performance from a host of players, with senior leaders Christian Gee and Aleks Czajka finding help from young teammates like Colin Kenville and Nathan Weick.  In the quarterfinal victory of Bordentown, Gee and Czajka were both assisted by younger teammates – which Czajka emphasized has been a key to success for the Pirates all season long.
"Everyone plays a key role," the captain explained.  "We play as a team."
This upcoming match represents a myriad of accomplishments for the Pirates, including a chance to continue a remarkable season against a talented rival.  The chance to compete for a Group 2 title is already reason enough for the Pirates; to go through their rival is icing on the cake.
"We are all really excited for this game tomorrow because this is the farthest our program has made it in the playoffs since we've been here," senior Justyn Caccesse shared. "And for it to be against Delran makes it ten times better." 
Although the two teams have not met this season, Delran has claimed victory in the last five meetings, outscoring Cinnaminson 13-3 in that stretch.  The Bears have posted an impressive undefeated record in conference this season, going 7-0-1 against league opponents. But the Pirates have their own league record to boast about, with an unexpected division title propelling them into a deep playoff run that many did not expect.
"Our biggest accomplishment so far is probably winning our division," Caccesse explained. "We set that as one of our goals going into the season and to accomplishment it felt good."
The CHS boys soccer team finished their regular season with an impressive record of 13 wins and 5 losses. On top of their division title, the Pirates were invited to the Coaches' Cup for the first time in 4 years. The Coaches' Cup is a tournament where teams are picked by coaches in South Jersey, and the top 16 teams are invited to compete in the single elimination tournament.  
The boys pushed past the first round of playoffs as sophomore goalie Sean Kennedy had an important shutout, and with goals scored by Alex's Czajka and Connor O'Brien, they moved onto the second round after a score of 2-0.  There, they defeated fifth-seeded Bordentown, setting up a showdown with their neighboring rival.
"It's definitely going to be a close one," sophomore Nathan Weick stated. "But anything can happen.  The game will pan out from a combination of intangibles."
The Pirates face the Bears at 2 p.m. on Tuesday, November 5th at Delran High School.